Living room is the space where the family gather most of the time. A cozy and warm living room can play a vital part in strengthening family bonds.

There are five roller blind application tips for you. Make a living room that meets everyone's need is not a problem at all!
▶︎Mix & Match Contrast Colors/Multi-colored Plain Roller Blind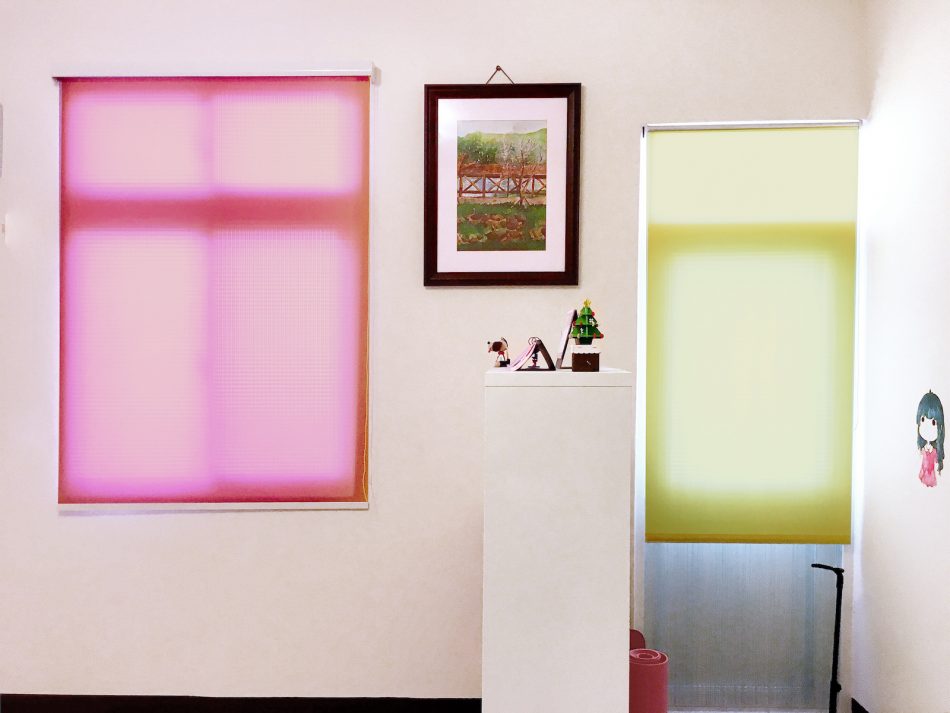 ▲Desert Rose& Refreshing Lime, gives the space full vitality.
If there are more than one window on the same wall, mix & match colors would be a wonderful choice.
Roller Blinds in different colors on the white wall strikes a surprising effect on the environment as a whole.
The vibrant atmosphere with some childlike decorations, the space becomes the kids' favorite place.
Color Palette for blinds 👉 Roller Blind Tiken- Plain
▶︎Home Cinema/Powerful Blackout Roller Blind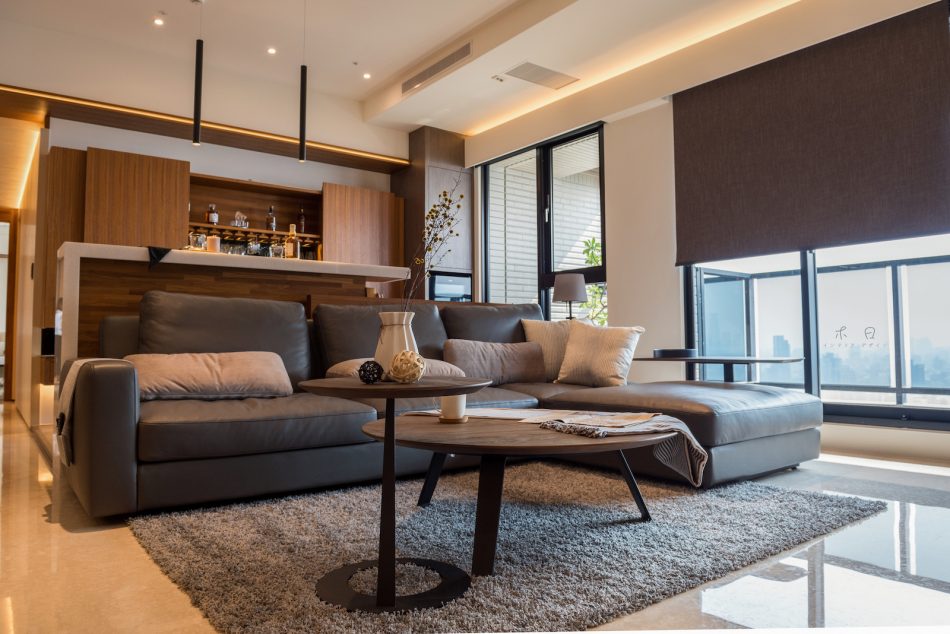 ▲Blackout roller blind in Dual Amethyst color elevates the quality of the vibe in living room.
Want to enjoy a pleasant movie time with the family at the weekend, but just doesn't want to go the crowded and noisy cinema?
The best solution is to make your living room the comfy home cinema! Blackout roller blinds prevent the disturbing outdoor sunlight from coming in.
The feature of complete blackout contributes to excellent cinema experiences. Leisurely spending holidays in the living room with the family is the good, comfortable and peaceful moments in life.
Best blackout tool👉 Roller Blind- Texture Blackout, Emmi
▶︎Quality Space Filter/Splash-resistant PVC Sunscreen Roller Blind
▲The misty feel of lighting softens the world.
Semi-transparent roller blind in gray color looks like filtering the outdoor scenery.
The beautiful grand scenery and the lighting won't be blocked by the blinds.
Filter the glare in the hot summer days, and the living room is full of soft and misty lighting. Feel joy and at ease in everything you do in this environment.
More dreamy choices 👉 Roller Blind- PVC Sunscreen, Aibo

▶︎Secret place/Partition Roller Blind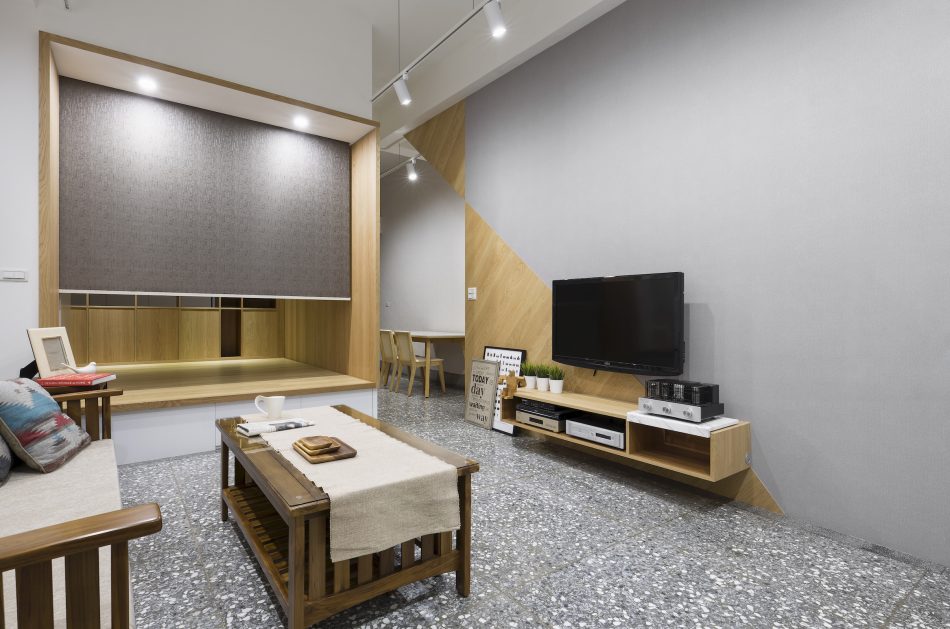 ▲You can temporarily escape from all the fuss and bother by owning a secret base that no one can disturb.

Roller blinds can do more than window coverings!
Installing a roller blind at the side of a washitsu as partition, you can create a secret place whenever you want just by pulling down the roller blind.
Roll up the roller blind, the living room can be visually and physically enlarged and it allows you to utilize the space with more flexibility.
Space division👉 Roller Blind- Texture, Zaiki
▶︎Homey design/Natural style roller blind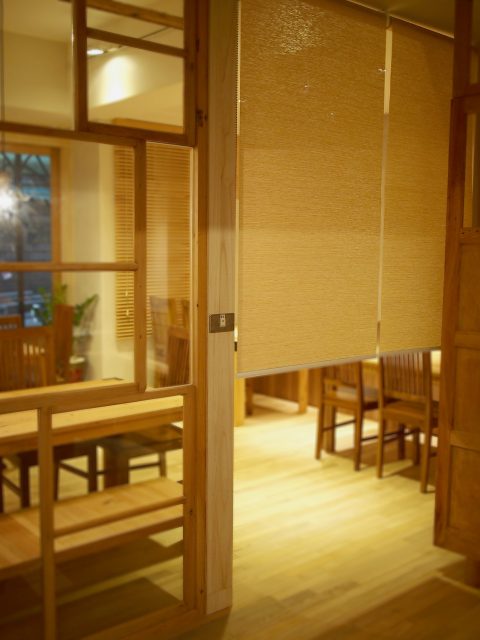 ▲ There's no-escape corner with refined weaving techniques, whether looking from afar or near.
Paper woven roller blinds break the limitations of soft drapery.

The blind uses natural materials and applies exclusive weaving techniques. It goes well with wooden furnitures and together they give warm and nurturing feelings and visual impacts.
A blind is not just a window covering, it is the key character deciding the style of a space.
Hipster style👉 Roller Blind- Paper Woven, Taoza
---
【MSBT Maison Boutique】Your best assistant to customize your blinds!
We offer overseas delivery across the globe at consumers' expenses, please contact our english customer service for more details.
You also could enjoy our doorstep service at TAIWAN. Service area include: Taipei City/New Taipei City/Keelung/Taoyuan/Hsinchu/Miaoli/Taichung/Tainan/Kaohsiung/Pintung City. There is no area limitation on online shopping and home delivery.