Roller blinds are a versatile solution for any window dressing needs. They're easy to operate, provide great coverage, and are available in a huge range of styles, materials, and colors. You can use roller blinds for any room in your home thanks to their safety features and excellent choice of styles.
Before you choose the right roller blinds for your home, it's useful to understand what they are, how they work, and what options are available to you. Roller blinds make decorating easy, offering the smart and stylish look that you want.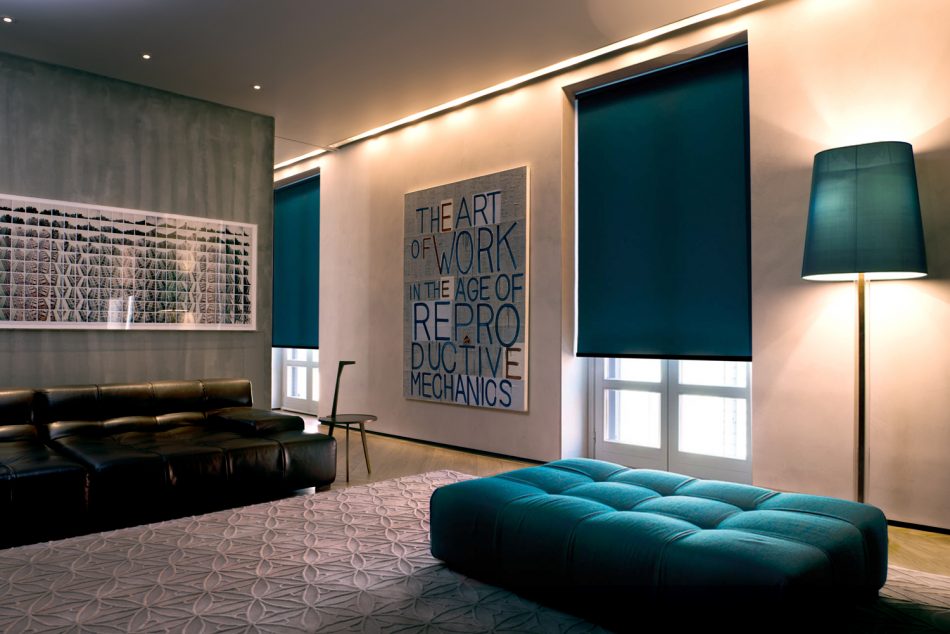 ▌Features and advantages of roller blinds
Roller blinds have a host of excellent features that help to make them perfect for your home. There are many benefits that can ensure they're a better fit for your windows compared to some other window dressing styles, including other types of blinds and curtains.
While there are multiple advantages to choosing roller blinds, there are 3 key features that you may find most useful:
1. Versatile appearance
If you're looking for blinds that are simple but versatile, roller blinds are one of the top options you can choose. They look neat and presentable in any room, providing a sleek appearance that is suitable for any style of decoration.
Roller blinds are smooth and uniform, making it easy to find them in different prints, materials, and styles. You can browse through our extensive selection of roller blinds to find some that you love.
2. Small and sleek
The small size and low profile of roller blinds make them ideal for spaces of any size. They don't take up a lot of space, so you can fit them to windows both big and small.
When they're rolled up, they are completely out of the way and stored neatly where you hang them. When you roll them down, they are flat across the window frame. They're kept neatly out of the way so you can't easily knock them and they don't intrude on the rest of the space.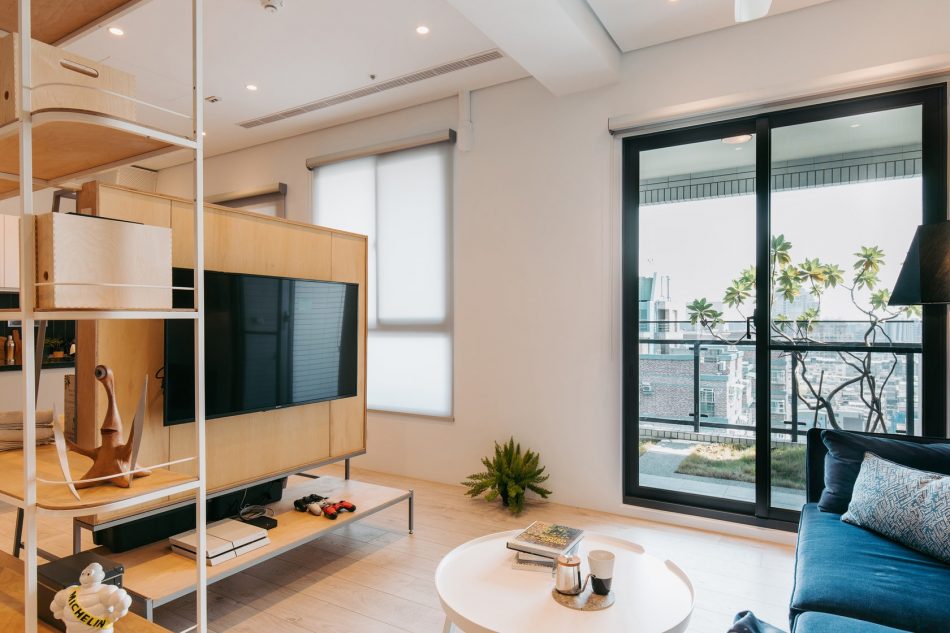 3. Easy cleaning and maintenance
No one wants to spend a lot of time cleaning blinds.
Fortunately, roller blinds are easy to clean and maintain. You can dust them with a duster or cloth, or even use a vacuum cleaner to keep them clean. A damp cloth or sponge is also useful if you want to wipe down your blinds to prevent them from getting dusty or dirty.
The great thing about roller blinds is they are made from one smooth piece of material, so there are no little gaps or awkward spaces that you need to try hard to get into in order to clean.
▌
Various roller blind materials
Roller blinds come in different materials, which can each offer different benefits. The available materials will provide various effects when it comes to controlling light and other functionality, as well as style. Roller blinds can be used to control light, or just to help you decorate any room to your liking.
🔹Semi-transparent roller blinds
Semi-transparent roller blinds like our Tiken and Zaiki styles are a great choice if you want to control the amount of light in any space. They let some natural light through so that it's not completely blacked out.
This makes them ideal for use during the day when you want to avoid too much glare from the sun. They are also fantastic for creating more privacy in a space without blocking out the light. You can choose from a range of colors and patterns to get the right look.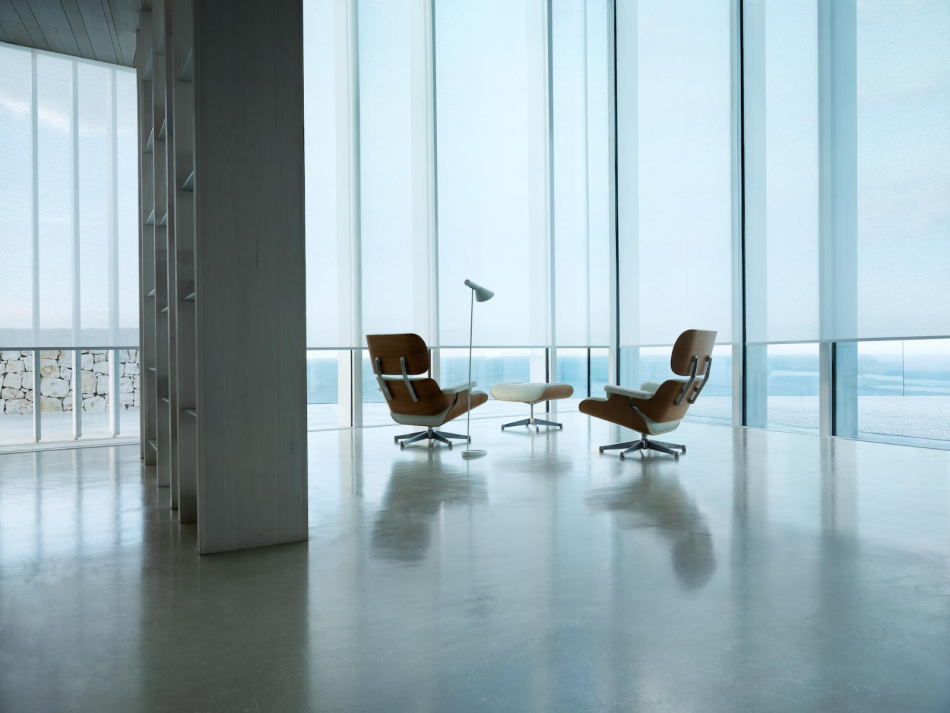 🔹
Blackout roller blinds
If you do want to block out light from outside, blackout roller blinds are what you should choose. Blackout blinds such as our Sakin and Emmi blinds create effective shading and privacy. They are perfect for bedrooms, helping you to get a good night's sleep, as well as other spaces where you might need to block out both light and prying eyes.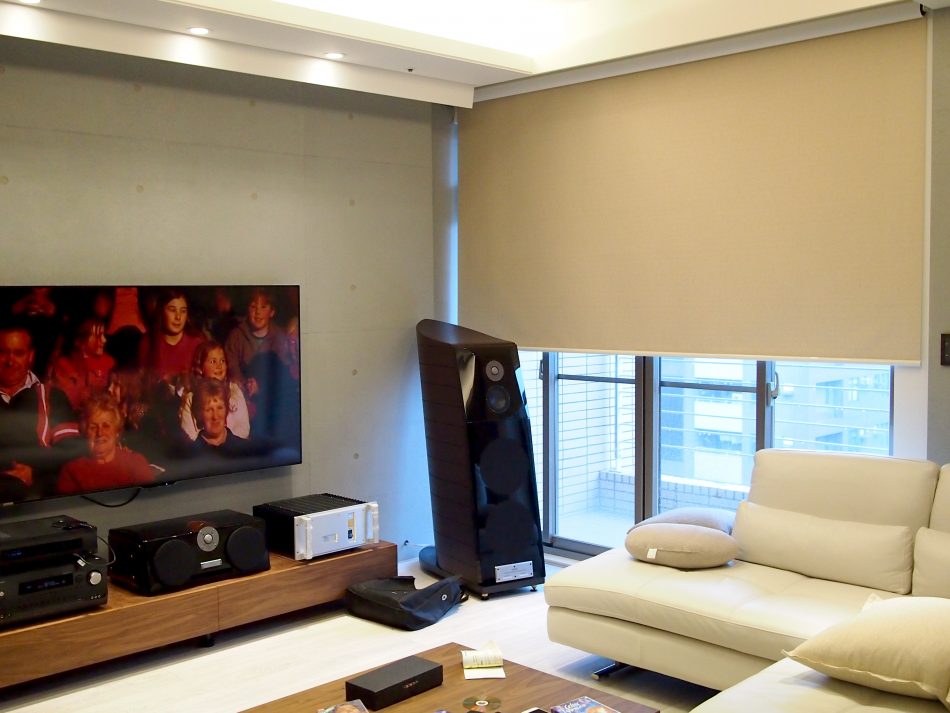 🔹
Splash-resistant PVC sunscreen fabric
Our Aibo roller blinds, made with splash-resistant PVC sunscreen fabric, are a practical and convenient option for homes, offices, and more. They help to reduce glare indoors while allowing ventilation at the same time.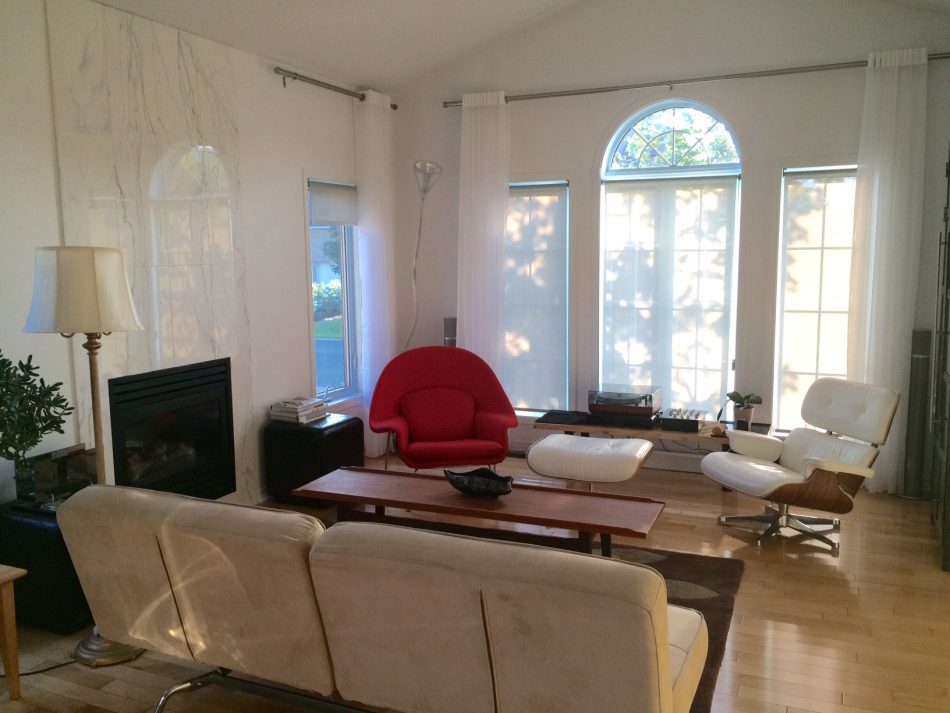 🔹
Paper woven roller blinds
Paper woven roller blinds are a natural and neutral style that can blend in with any interior design style. Made with a unique weave design, our Taoza paper blinds are also treated to make them mildew-proof. This style is a great choice if you want to use natural colors and materials in your interiors.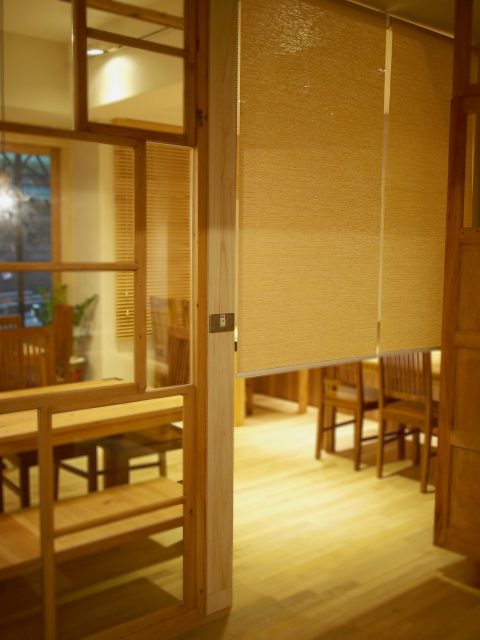 🔹
Waterproof roller blinds
Waterproof roller blinds are very easy to maintain. You can clean waterproof roller blinds using damp cloth. They are made using a glass fiber material that's easy to clean and won't warp. They are also a great option for privacy. Contact our customer service team to find out more.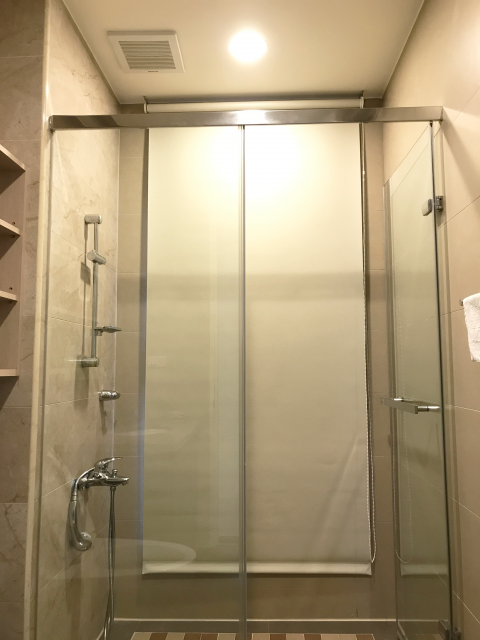 ▌
A variety of styles to match a variety of home designs
You can discover multiple different roller blind styles to match the design of your home. Whether you want to choose something neutral or plain, or you're looking for a printed design that offers more personality, we have something that will work for you.
🔸
Plain-woven cloth
Plain-woven cloth styles offer a sleek and simple look that works in any room. You can choose from a great range of different colors, from neutral shades to brighter hues such as red, blue, green, and more. Our Tiken and Sakin blinds are both woven styles with a choice of colors.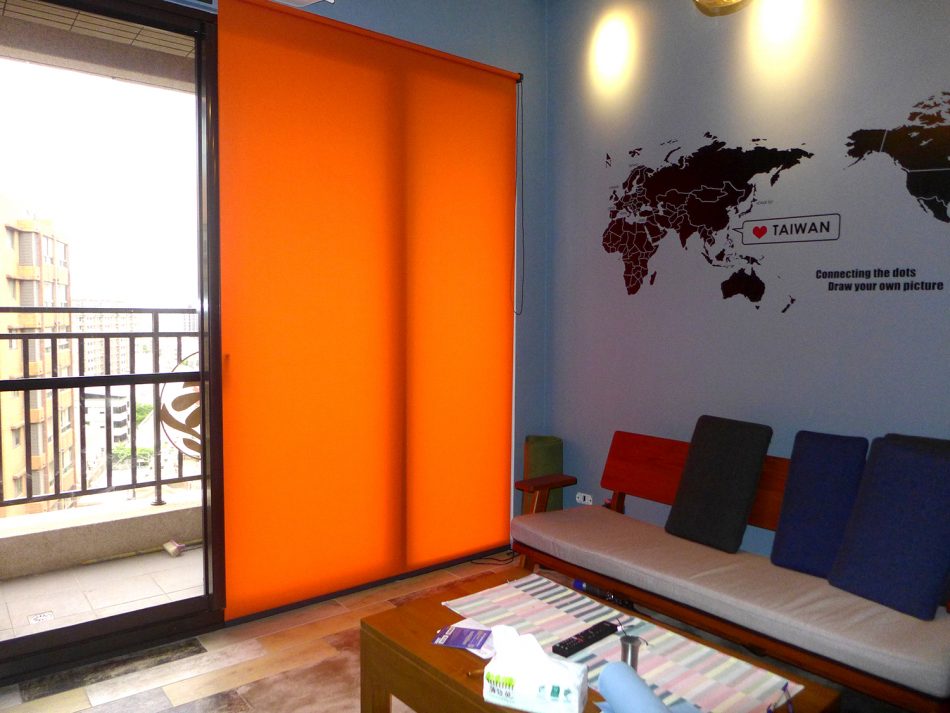 🔸
Concave and convex texture
If you want roller blinds with a bit more texture to them, our Emmi and Zaiki blinds are what you're looking for. Their textured woven designs help them stand out in a range of neutral colors that are suited to any room.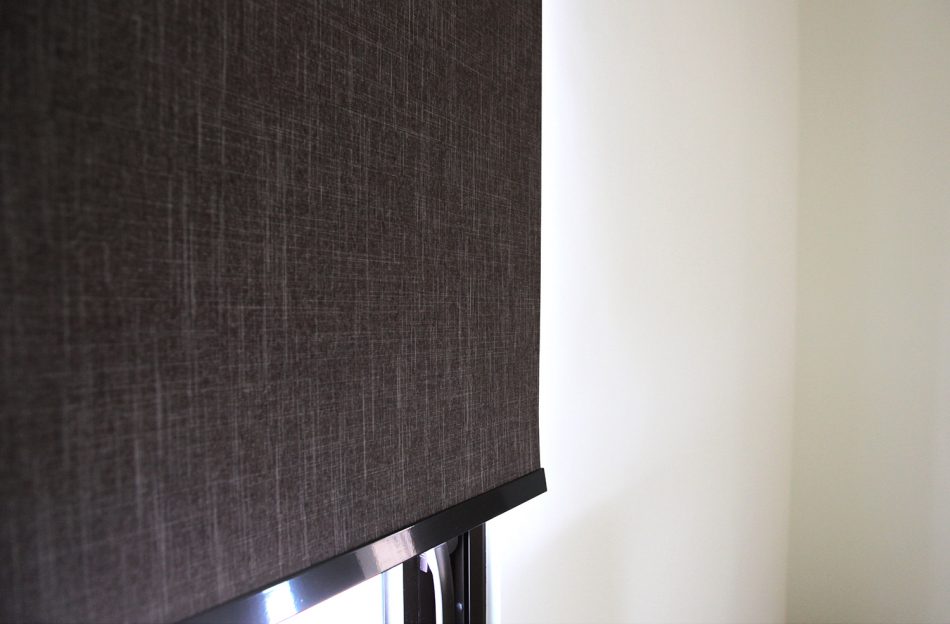 🔸
Pattern printing
Printed patterns make your roller blinds a little more fun. If plain colors are not your style, you can explore some bright and colorful prints and beautiful patterns instead.
Our Zicy roller blinds are a great example, with beautiful floral patterns that are sure to brighten up any space. We also have customized printed roller blinds, which you can buy in either semi-transparent or blackout styles, for you to customize using your own designs.
🎨 Now you can custom-print any design you like on your roller blinds!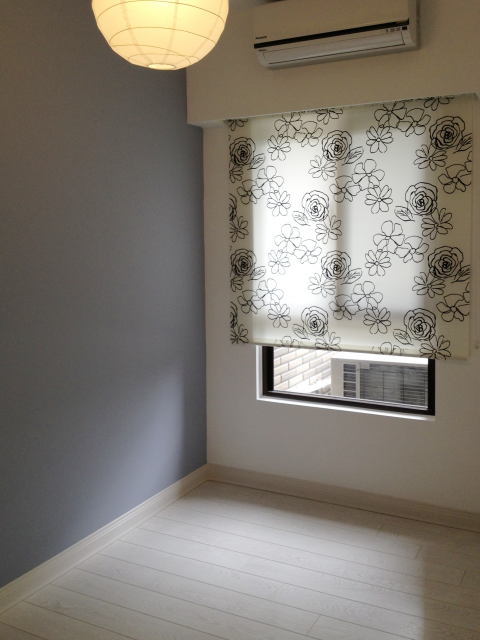 ▌
3 system options for roller blinds, easy to use
Roller blinds can operate in different ways, depending on their design. Our blinds have three main systems for operation that you can choose based on safety, convenience, and functionality.
1. Ball chain loop
A ball chain loop is a simple way of operating a roller blind. It's a pull cord that you use to both roll the blind up and down by pulling in opposite directions. One of the things to consider with this style of operation is safety.
Especially when you have children or pets in your home, it's essential to keep the cord out of the way because it can be a strangling hazard. Using a safety hook/ holder to tie it up onto the wall will prevent the ball chain loop from swaying.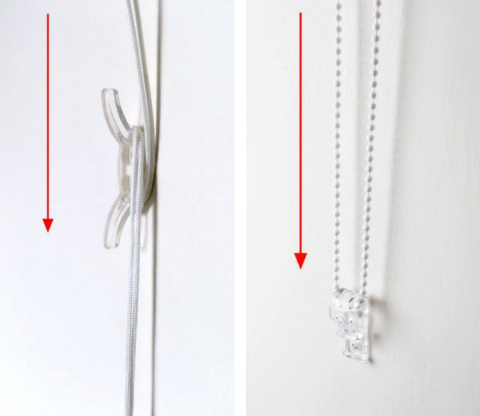 2. Hydraulic spring system
If you are looking for a roller blind style that is automatically safer, a hydraulic spring system can help you. This has a short cord attached to the blind that allows you to pull down and push up the blind with the use of the spring system. It removes the need for the ball chain loop and provides a smart finish.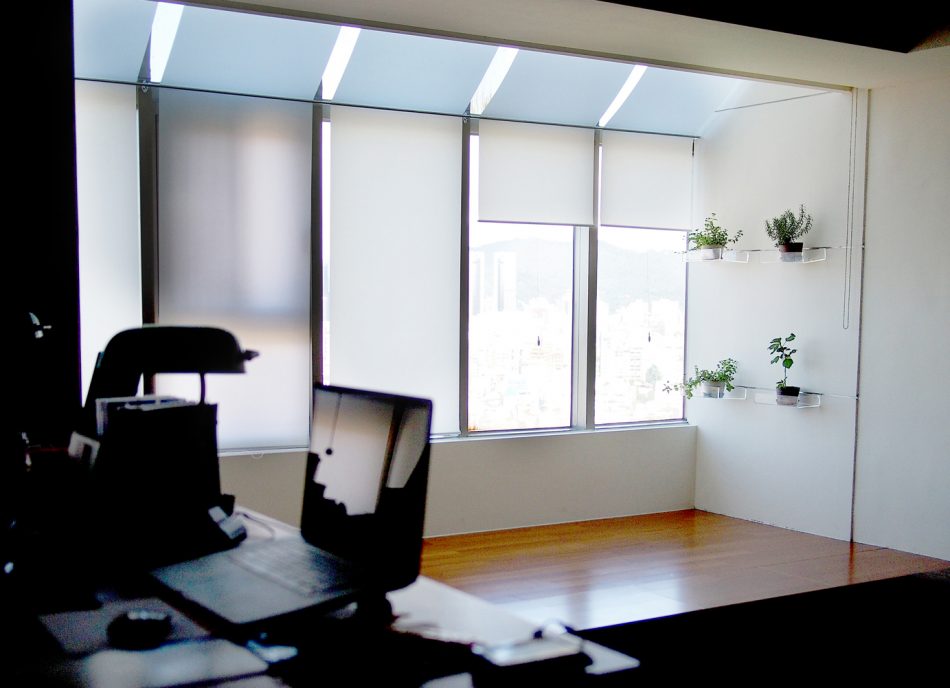 3. Motorized blinds
There are three types of motorized blinds you can use in your home.
Simple Pull-motion blinds are manually operated, but they easily move up and down without any force. They operate automatically when you pull the ball chain.
A motorized remote control blind allows you to adjust your roller blinds without having to be right next to them. Using a remote control, you can move your blinds into position from wherever you are in the room, which means you don't have to get out of bed if you don't want to.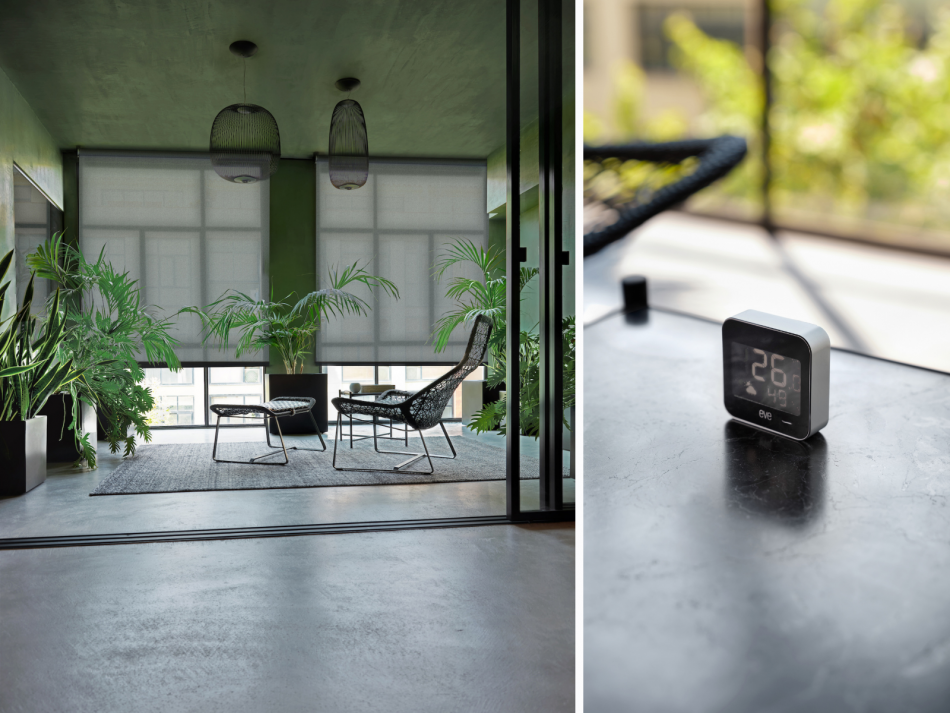 Furthermore, with app-controlled blinds, you can use your phone to operate your blinds. Motors powered by MotionBlinds can be controlled by using an app on your iOS or Android device. You can also connect to your Amazon Echo or Google Home. On Apple devices, you can choose blinds powered by Eve MotionBlinds that work with Apple HomeKit. They support Bluetooth and Thread and are easy to set up.
👀 All You Want to Know About Motorized Blinds: Prices, Pros & Cons, Installation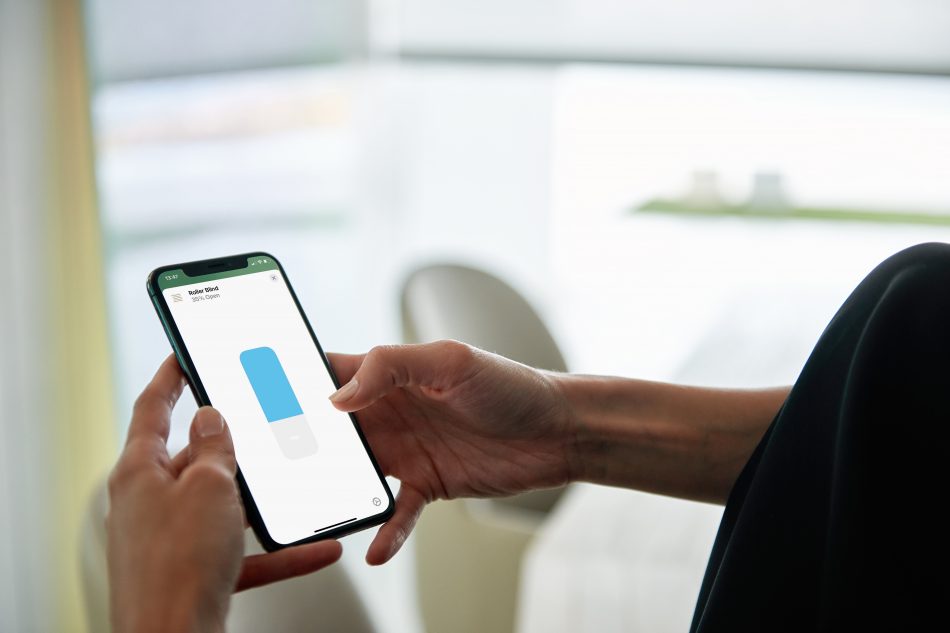 ▌
Home space roller blinds selection
When you're choosing roller blinds for different spaces in your home, you can consider the material and style to find the best option.
▫️Living room
Roller blinds with good light transmittance are a great choice for your living room, helping to keep it bright while maintaining privacy.
Our Tiken, and Zaiki styles are all excellent for this purpose. Blackout roller blinds are another good option for anyone who wants more light control, especially if you have a projector or want to keep the glare off your TV.
▫️Bedroom
In the bedroom, you want to keep things private and have full control over the light coming in. Styles like our Sakin and Emmi blackout blinds will give you the privacy that you're looking for. Double layer roller blinds are also another good choice for letting in light while maintaining privacy.
▫️Kitchen/bathroom
The kitchen and bathroom are both environments where high moisture levels can be expected. Roller blinds that won't easily develop mold and mildew are the best option for these spaces. Among all roller blinds, waterproof roller blinds are the best choice for this purpose.
Roller blinds are versatile and can be used for any room in your home. Find the right style and design to match your interiors and needs.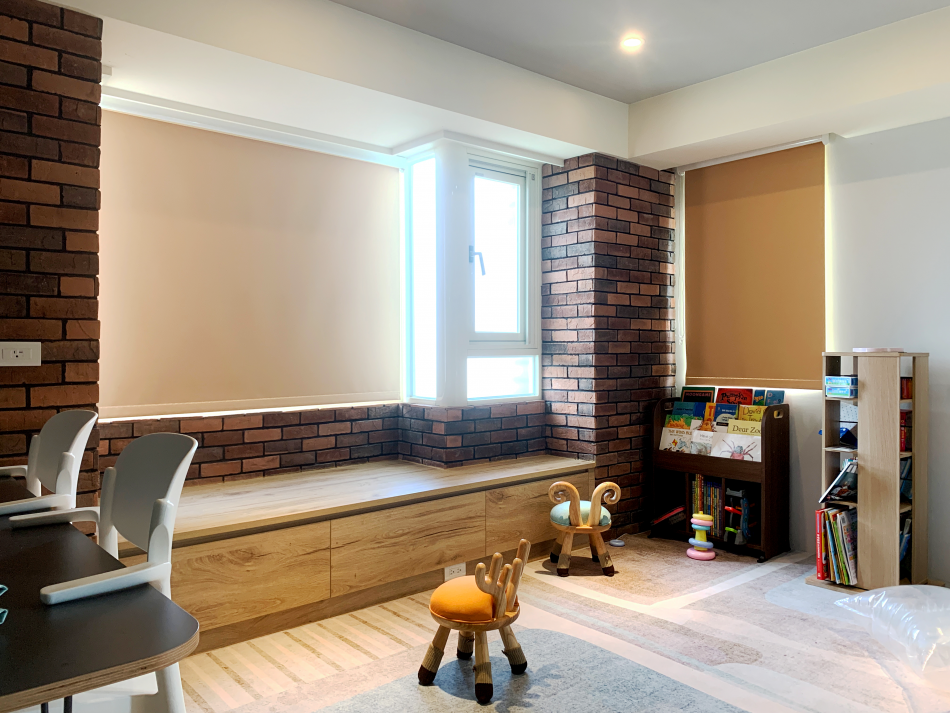 ---
【MSBT Maison Boutique】Your best assistant to customize your blinds!
We offer overseas delivery across the globe at consumers' expenses, please contact our english customer service for more details.
You also could enjoy our doorstep service at TAIWAN. Service area include: Taipei/New Taipei city center/Taoyuan/Hsinchu/Miaoli/Taichung city center/Tainan/Kaohsiung/Pintung city center. There is no area limitation on online shopping and home delivery.