Zebra blinds are becoming more popular, but what are they? And what benefits do they offer? In this post, we will find out.
▶︎What are zebra blinds/double roller blinds?
Zebra blinds for windows are an alternative to conventional roller blinds. They feature two layers of fabric – one at the front and one at the rear – with alternating stripes of sheer and opaque on each. The sheer sections allow light to penetrate, while the opaque prevents light from entering the room. To cycle zebra blinds, simply line up the front and rear fabrics to either allow light in or block it out.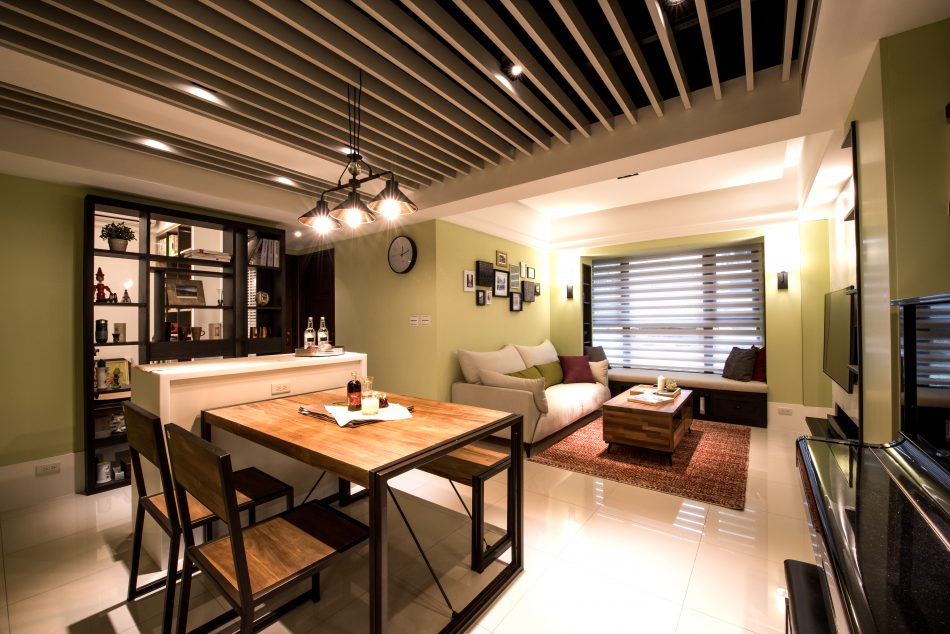 ▶︎Introduction to the advantages and disadvantages of zebra blinds / double roller blinds
Zebra blinds – also called doubled roller blinds – offer multiple advantages. However, they also come with some drawbacks.
✔️Advantages:
Convenient dimming:

If there is too much light entering your room (perhaps during the early morning or late evening), you can adjust your double roller blinds to create the level of illumination you require.

Lining up the opaque sections on one side so that they match up with the sheer sections on the other allows zebra blinds to perform like regular single-cloth roller blinds, reducing the amount of sunlight that can penetrate.

Privacy Covers:

Zebra blinds are also great at providing you and other home occupants with privacy. When in the "closed" position they perform like regular blinds and when in the "open" position, the "fence" sections prevent clear views into your home.

Simple and neat appearance:

Zebra blinds are minimalist and neutral, just like conventional blinds. Unlike many other types of window dressing, they do not protrude from the window frame, yielding a low aesthetic impact.

Do not take up space:

Owing to their design, they also take up relatively little space. They are a compact window dressing solution compared to, say, curtains.

The price is not expensive

: Zebra blinds' price is similar to conventional roller blinds. Thanks to the opaque fence sections, the cost of manufacturing them is lower than you might think.
✖️Shortcoming:
Can't provide complete shade:

Even with the fence sections lined up on both front and rear rollers, light will still penetrate to some degree, particularly if you choose lighter materials. Fortunately, if you need to strengthen the shading effect, you can match zebra blinds with curtains. To learn more about the degree of shading offered by zebra blinds,

please see here

. For more information on how to colocate blinds with curtains,

please see here

. As you will see, the curtains complement the blinds, making up for any deficits in their capacity to offer shade.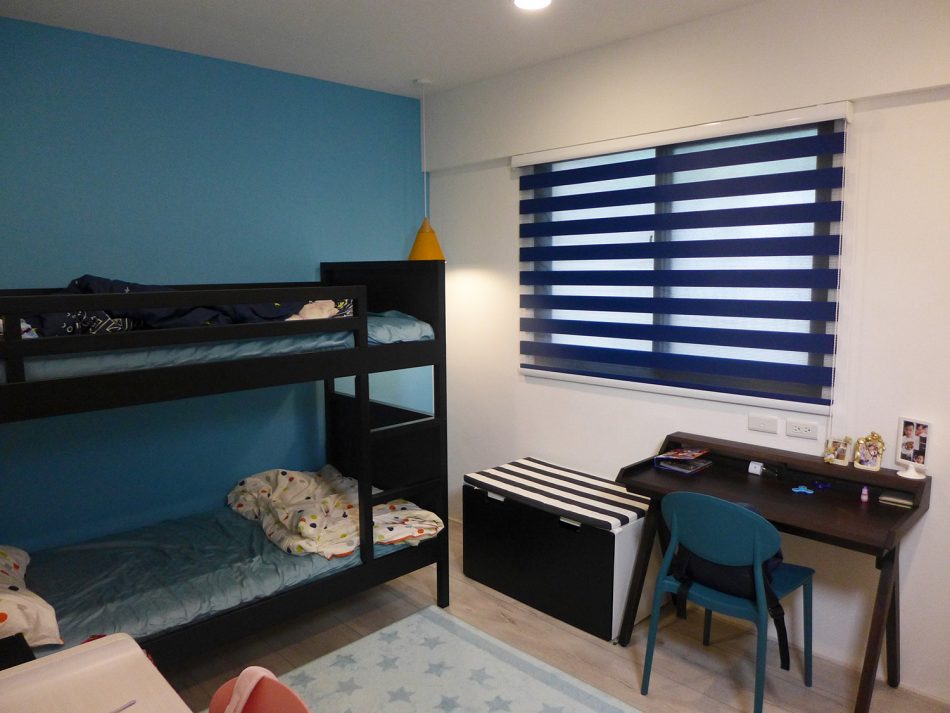 ---
▶︎Zebra Blinds/Double Roller Blinds Installation Method
Installation of zebra blinds/double roller blinds is straightforward. First you'll need to collect the tools required for installation:
Ladder

Electric drill with 6mm bit

Hammer

Measuring tape

Electric screwdriver

Level

Pencil
You'll also need to collect all of the components required to fit the blinds. (These should all arrive in your kit, along with instructions).
Decide on how you will fit the brackets – either top-fixing or face-fixing

Drill reference holes to fit the support bracket (you may need more for wider window installations)

Drill guide holes and then fit the nylon anchors in place

Secure the mounting brackets

Snap the front of the headrail into the side brackets

Push the headrail into place evenly

Snap the brackets into the notches on the brackets so that they click into place

Attach the ball chain onto the safety hook and then secure it with the supplied screws (depending on the type of zebra blind you choose)
To learn more about the process, we've written a simple guide that you can follow.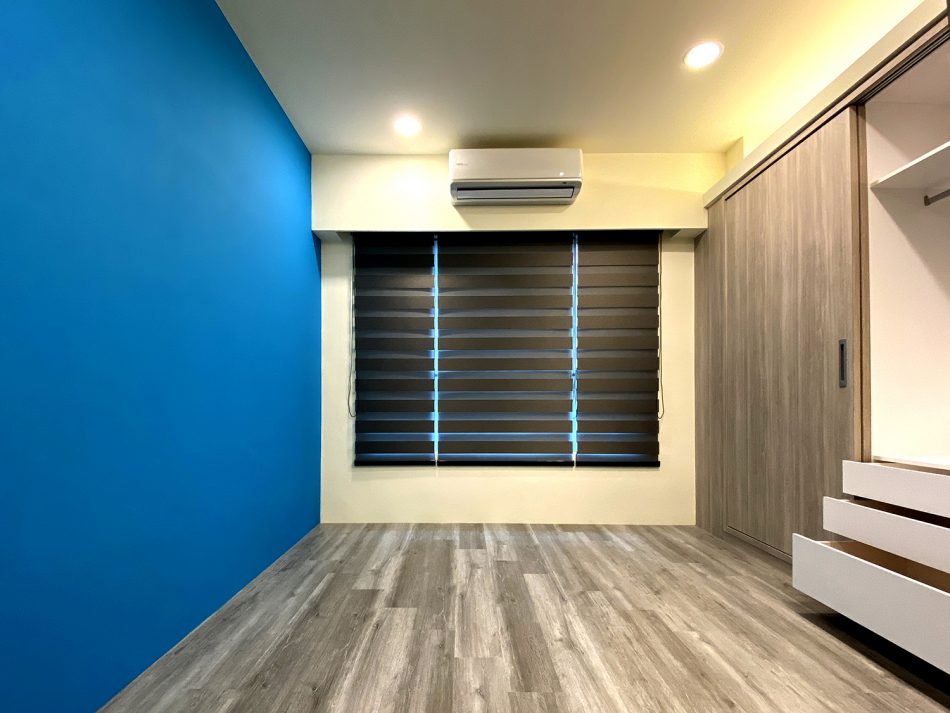 ▶︎Zebra Blinds/Double Roller Blinds Cleaning Methods
Zebra blinds require minimal cleaning (partly because they are blinds, and partly because of the materials manufacturers use).
Begin by cycling the blinds several times using the attached pull-cord. This will help to loosen any debris.

Next, take a feather duster and lightly dust the blind material, rolling the blinds up and down to ensure that you achieve maximum coverage.

Take a hand-held vacuum and fit the brush attachment. Then work your way backwards and forwards over the blind material, removing any additional dust or debris.
Here is a video we've produced, showing you precisely what you need to do.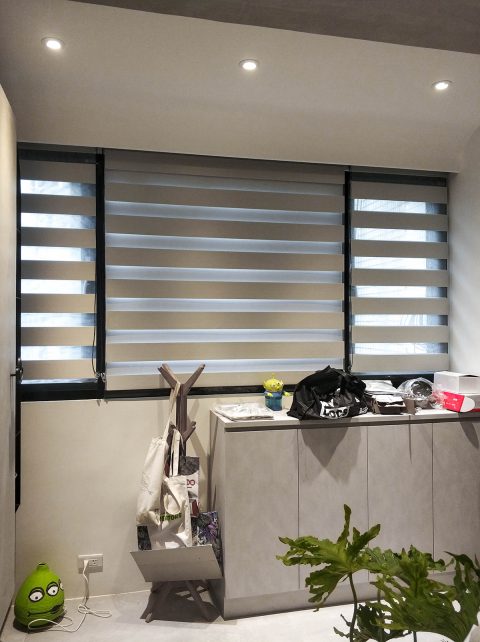 ---
▶︎Features of MSBT's Zebra Blinds/double roller blinds
MSBT's zebra blinds come in a range of options, which we discuss below:
🔹A variety of fabric designs and colors are available for selection
MSBT offers zebra shades in a vast array of colors to suit practically any interior. We offer three categories of color from which to choose: regular, linen and ready-made. Regular colors offer a wide selection of block tones to suit practically any room. Linen provides a slightly more natural aesthetic, while ready-made is primarily neutral colors such as grey and white.
You can also get MSBT zebra roller blinds in special types of fabric. Unique thin strips offer a distinctive decorative effect, helping to elevate your rooms, depending on your interior décor. Thin stripes bring out distinctive patterns of both light and shadow that differ from conventional double roller blinds.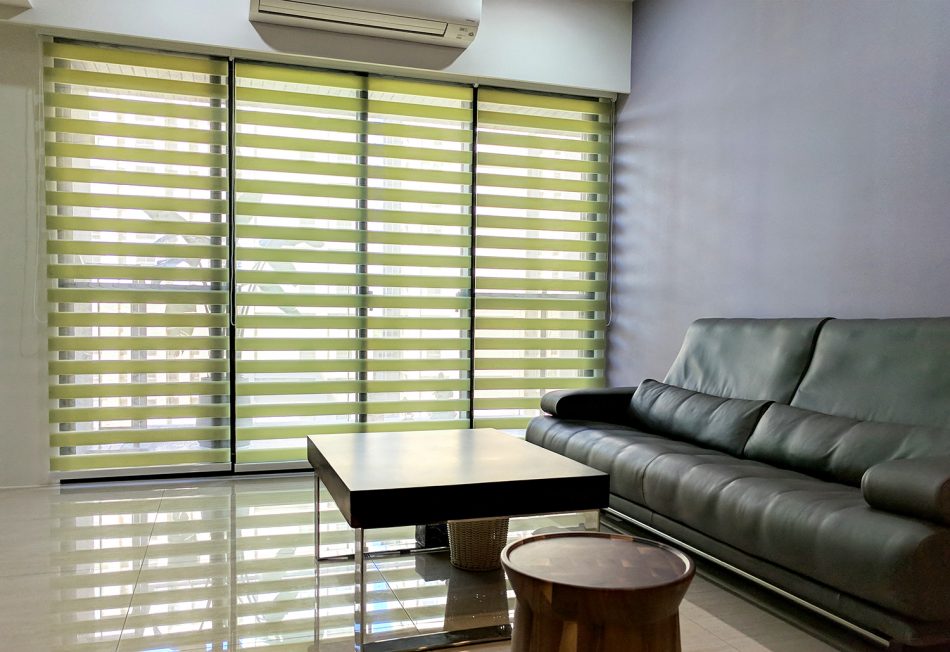 🔹A variety of shading methods provide options
Various shading options are available too. These options let you gain more control over the level of light entering your rooms.
Our Yoka Double Roller Blinds feature black gauze on the cloth to strengthen the shading effect. This option helps to block out more of the light entering your rooms – particularly effective when trying to reduce sunlight in the morning or evening.
Our Sima Double Roller Blinds offer both privacy shielding and daylighting functions. Privacy comes from the translucent material which scrambles incoming light, making it impossible for anyone outside to see occupants inside.
Lastly, Nonya Double Roller Blinds have a unique shading beauty with fine lines. The thin stripes create unusual light patterns and decorative effects in your interiors, changing how they appear.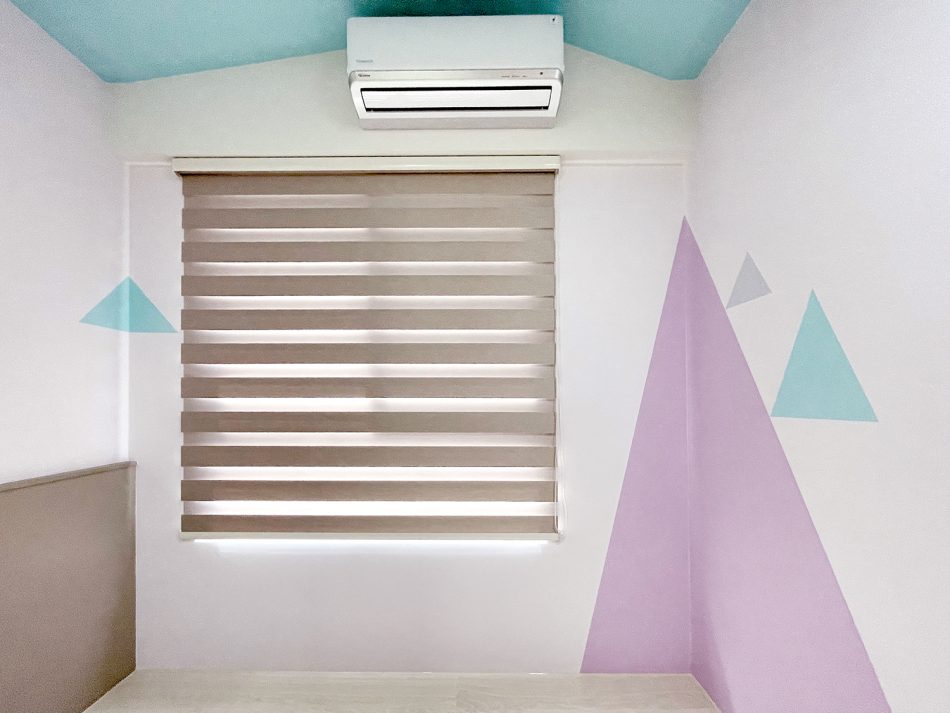 🔹Electric type or hand-pulled electric type provide choice
MSBT also offers a choice of electric-type or hand-pulled electric-type zebra blinds, adding convenience. Electric double roller blinds adjust lighting levels in your rooms fast with the simple flick of a button on the accompanying remote control.
There are four different types of motorized zebra blinds available through us. The first is a standard electric motor which requires power distributed in advance, either 110V or 220V.
The second is a rechargeable battery motor. This option is ideal for anyone wanting to avoid installing new wiring or circuitry in their home. Circuit distribution is not required. Simply connect the battery pack to the mains via a USB charging device when you need to top it up.
MSBT also offers quiet motor options. These offer motors with reduced operational noise. They are not silent, but they are significantly less sound-producing than conventional options.
Lastly, we offer a simple pull. Instead of relying on a remote control, these double roller blinds have a cord similar to their conventional counterparts. When you pull on it, it activates the mechanism to raise or lower the blind to your preferred height.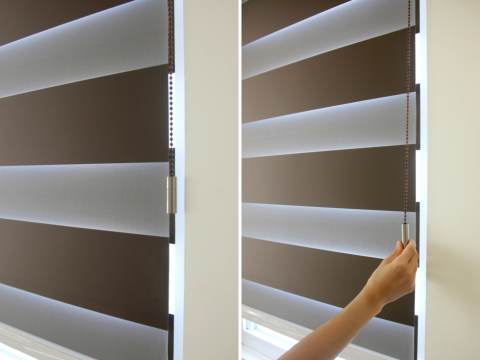 All four choices – electric, rechargeable battery, quiet and simple pull – are available with our zebra blinds (just like our regular roller blind collection), giving you tremendous flexibility over your setup.
If you choose a mains-supplied option, you will need to distribute electricity to either side of the blind before installation. Before you place your order, tell us where the blind can draw power as this will affect the installation.
You don't necessarily need a remote control. However, remotes are available on regular electric motor, rechargeable and quiet motor options. Remotes are both one-to-one and one-to-many, meaning that you can control multiple blinds in your home with a single command.
Grid power-driven blinds cannot operate during a blackout. However, rechargeable battery options can. You can continue to operate your blinds throughout the outage, allowing more sunlight into your rooms.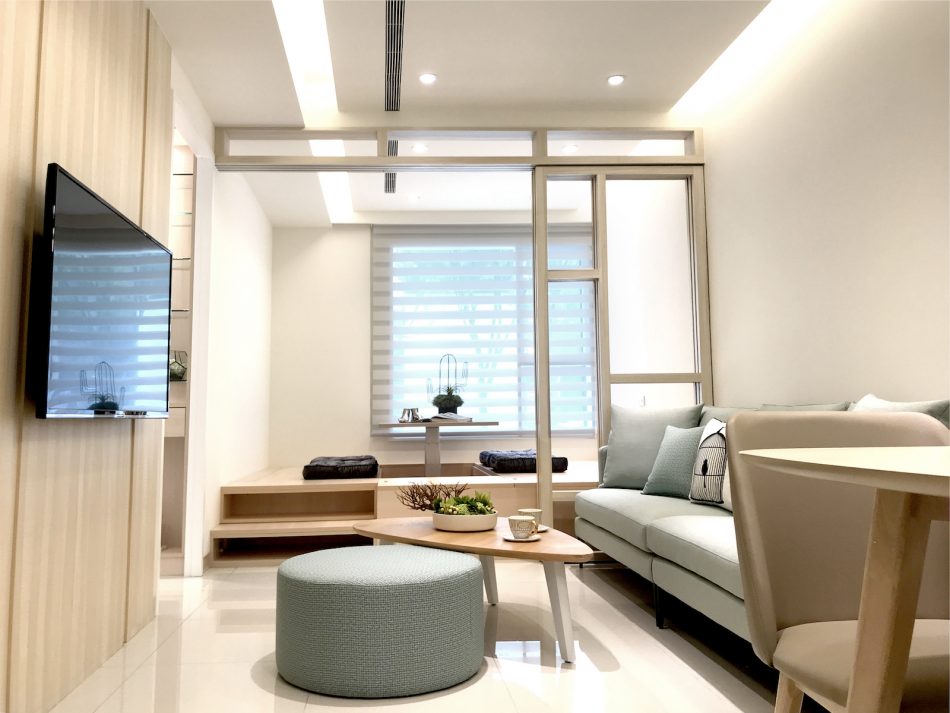 The size of your curtain box depends primarily on the electric motor option you choose. On electric and quiet motors, a wire section protrudes from either the right or left of the headrail.
On rechargeable versions, the motor and battery remain hidden behind shrouding and there are no visible external wires. The appearance is the same as conventional manual roller blinds.
App-controlled blinds are also available if you have the correct software installed on your device. These connect to your zebra blinds via your WiFi connection to activate the motor. You can also pair these with home assistance, such as Alexa, Google home assistant or Siri, allowing you to control the position of your blinds with voice commands. Moreover, smart blinds are controllable, even when you are not at home.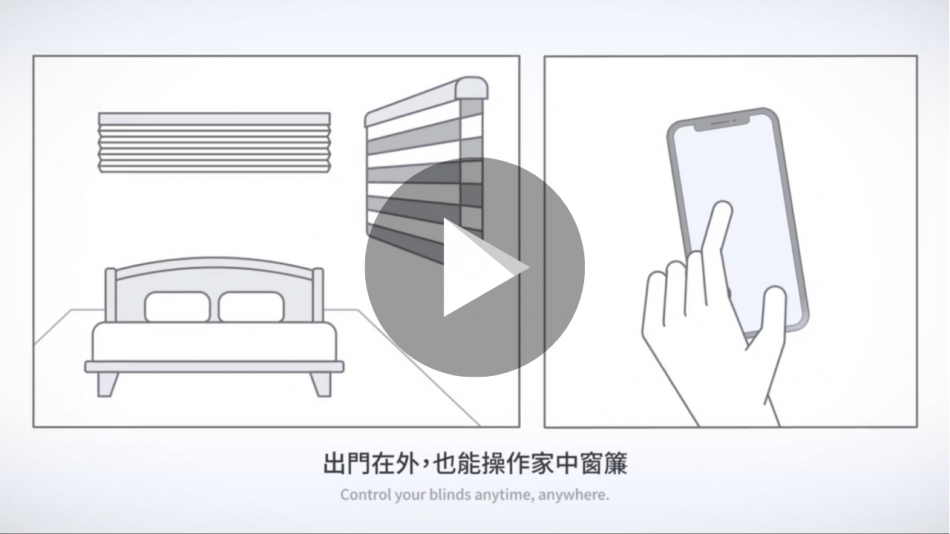 ---
【MSBT Maison Boutique】Your best assistant to customize your blinds!
We offer services of overseas delivery across the globe at consumers' expenses, please contact our english customer service for more details.
You also could enjoy our doorstep service at TAIWAN. Service area include: Taipei City/New Taipei City/Keelung/Taoyuan/Hsinchu/Miaoli/Taichung/Tainan/Kaohsiung/Pintung City. There is no area limitation on online shopping and home delivery.
😎 See more window covering designs on Facebook or Instagram.