Vertical blinds offer a stylish alternative to other types of blinds and curtain coverings. They're ideal for taller windows and glazed doors, as well as large areas.
If you are looking for the right blinds for your home or business, vertical blinds could be the right choice. There are both advantages and disadvantages that are important to consider if you want to ensure you choose the right option.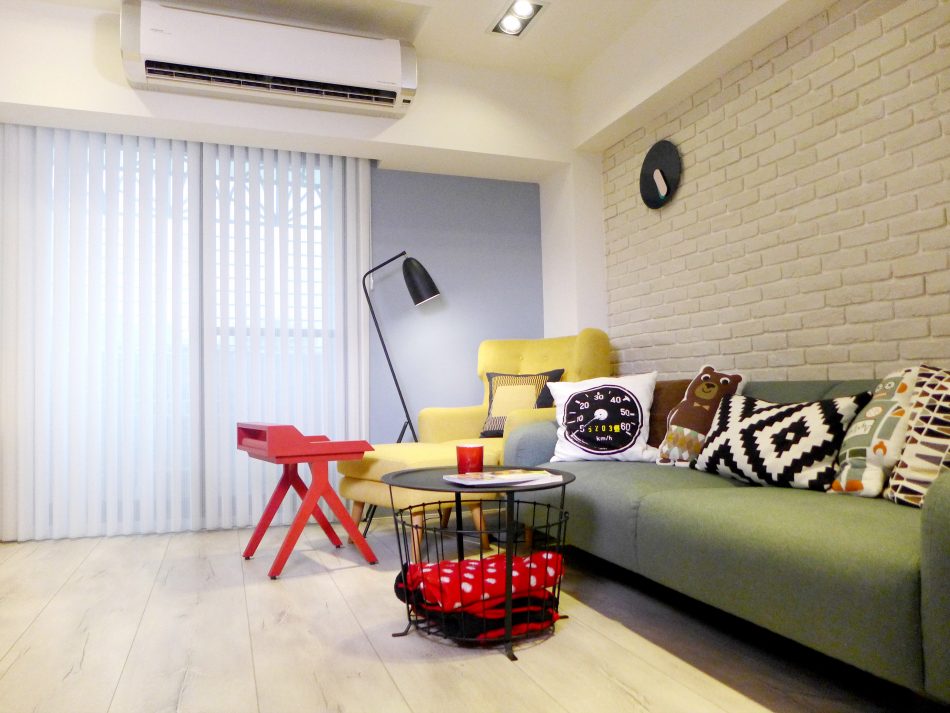 ▌
Introduction to the Characteristics of Vertical Blinds
As the name suggests, unlike other blind styles, vertical blinds run vertically instead of horizontally. They are particularly useful for installing in large areas thanks to their design, which allows them to open out on both sides, hence it is convenient if you want to open them up and walk between them through a door or partition.
Besides, vertical blinds are able to open and close vanes at different angles, which means you can adjust the lighting to your liking and achieve lots of different effects. You can use vertical blinds to maintain privacy indoors, while also creating a soft and romantic atmosphere in any room.
Vertical blinds have both pros and cons, which can help you to decide if they are an appropriate choice for your needs.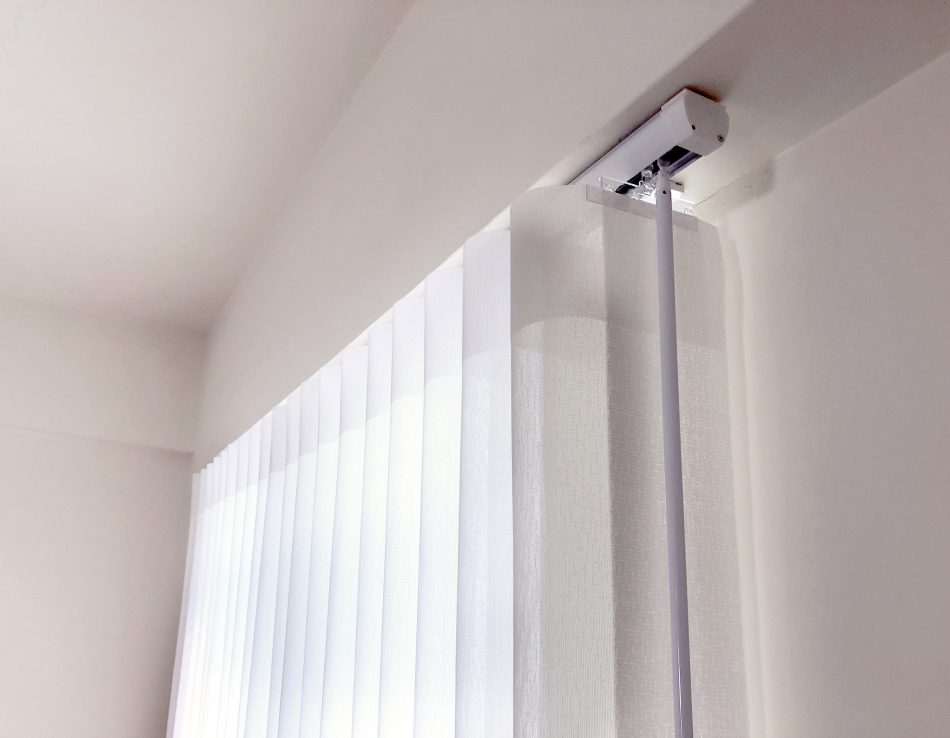 ▌
The advantages of vertical blinds
Vertical blinds have some excellent benefits that make them a great option for almost any space.
1. Excellent light adjustment
Vertical blinds are great for spaces where you want to be able to adjust the light levels. As a result, you can easily move the vanes to change the angle, which enables you to change the amount of light filtering through. Whether you want to let in more natural light or block out light from outside, you can do it with vertical blinds.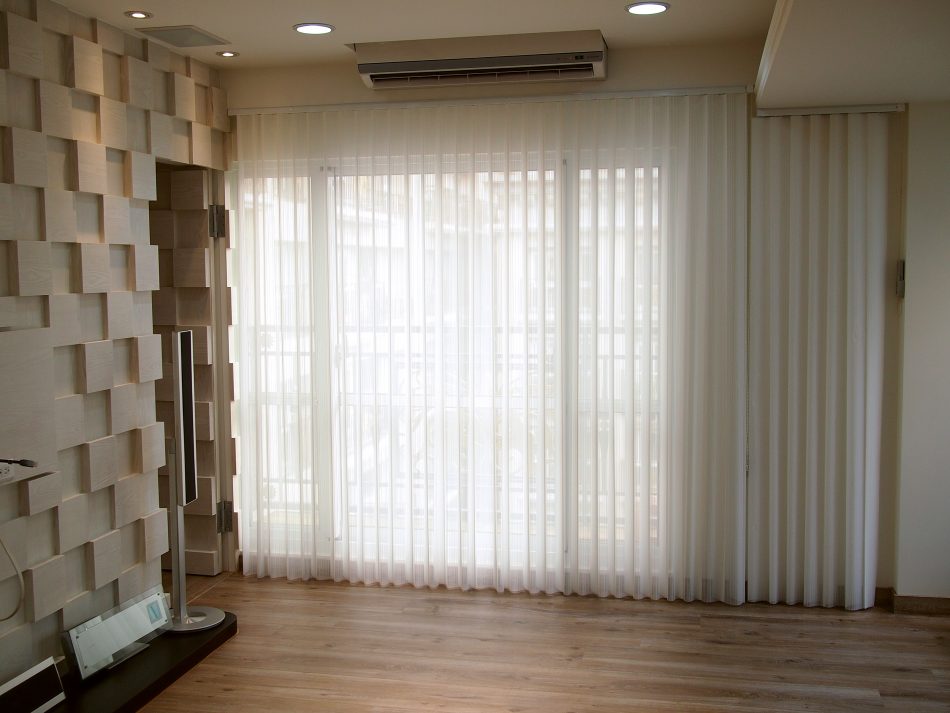 2. Indoor privacy
Creating indoor privacy is essential. Luckily, vertical blinds make this simple, covering your windows or doors to prevent people from seeing inside. Their sheer design not only allows light through but helps you to maintain your privacy at the same time.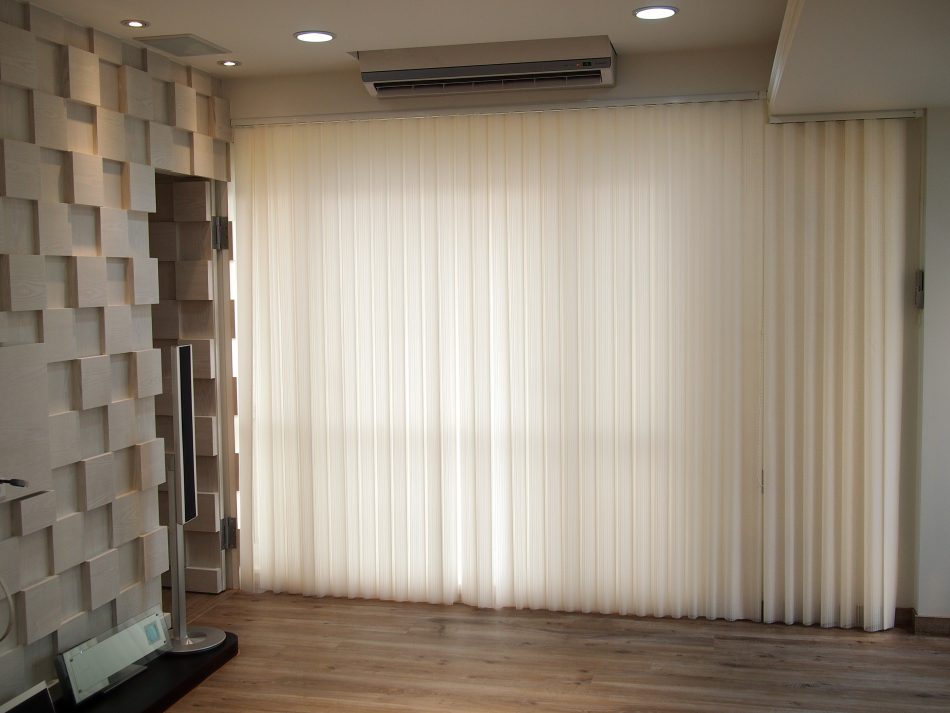 3. Suitable for large areas and easy to move aside
As mentioned above, vertical blinds are excellent for using in large areas. For instance, if you have floor-to-ceiling windows, large windows across one wall, or perhaps glazed doors such as French doors or bifold doors, vertical blinds are a good choice.
Their design is easy to open blinds out so that you can walk through any door where they hang or get access to a window.
4. Easy to match any interior style
Our vertical blinds come in a choice of colors that make them a good option for any interior design style.
Furthermore, the style of the blinds is fairly neutral, so it's easy to match them to your interiors, especially when you choose sheer material that lets the light through.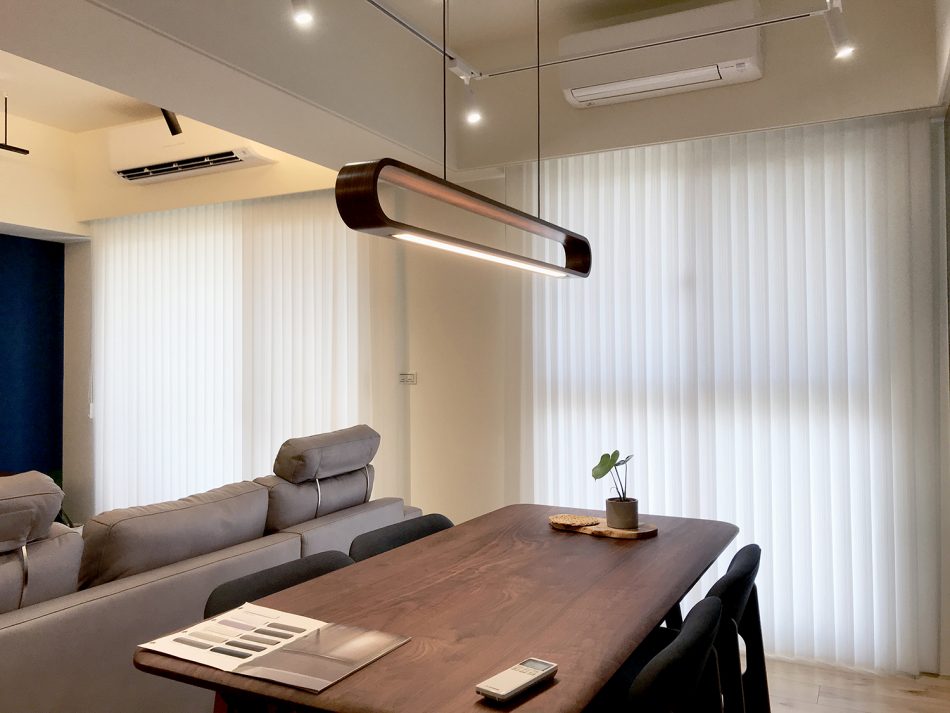 ▌
Disadvantages of vertical blinds
Although they have many benefits, vertical blinds still have some potential disadvantages, which are important to consider before buying them.
However, these things don't have to put you off investing in some quality vertical blinds. They can still be the right choice for your space.
1. Complicated installation
The installation of vertical blinds is a little more complicated compared to installing other types of blinds. This is easily addressed by using a professional installer who can perfectly install your blinds for you.
2. Extra care required
It's important to care for your vertical blinds properly and treat them in the right way. Due to the structure of vertical blinds, they can be easily damaged if they're not used in the right way. It's essential to avoid pulling too hard on the material to protect them.
3. More space required
Vertical blinds take up more space compared to other types of blinds, such as venetian blinds or honeycomb shades. Nevertheless, this won't be a problem if you have space for them.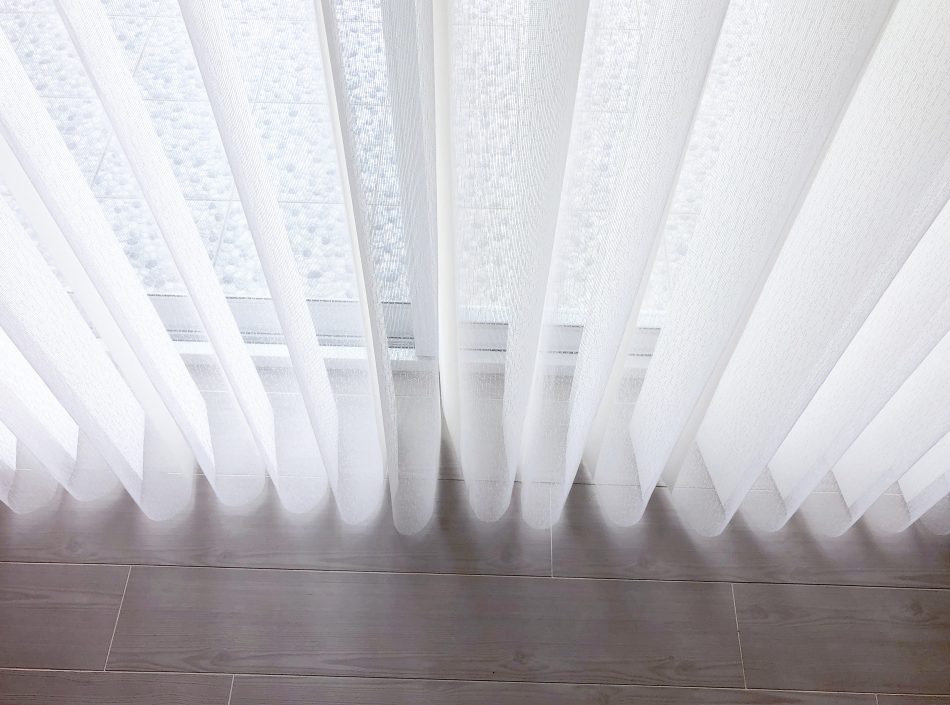 ▌
Spaces Suitable for Vertical Blinds
There are multiple different spaces that are suitable for vertical blinds in your home or business as mentioned before. They are especially suited to floor-to-ceiling windows and glass sliding doors, especially those with connecting balconies, as well as for use as a partition between different rooms or spaces.
Some of the best ways to use vertical blinds include:
In living rooms and similar spaces

In offices

In reception spaces or meeting rooms

As a partition

blind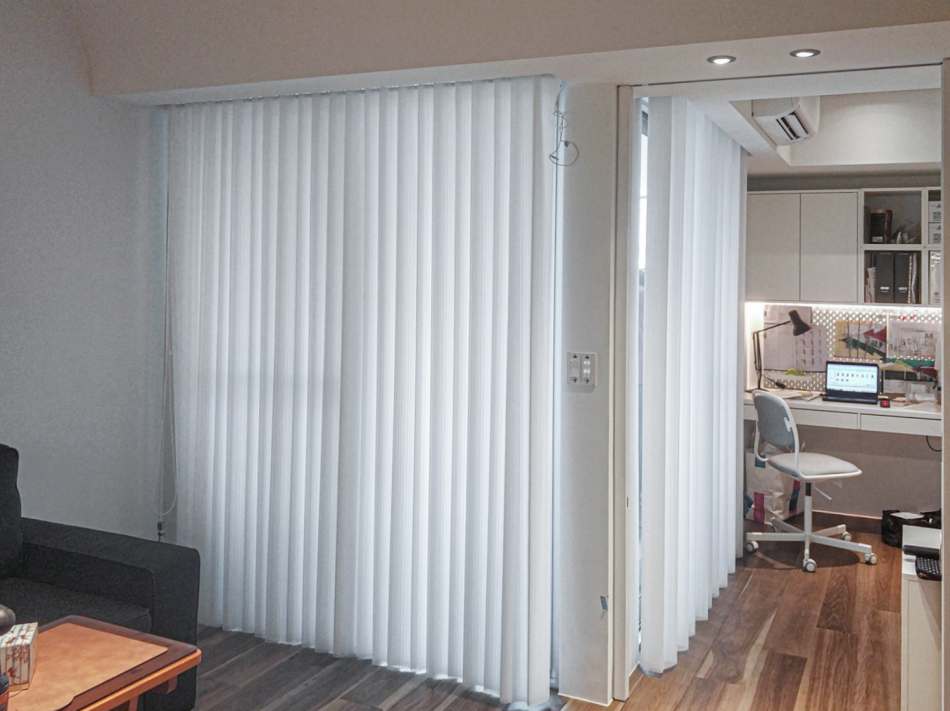 ▌
Introduction to Vertical Blind Styles
MSBT have two main styles of vertical blinds. Each of them offer different designs with its own benefits and aesthetics.
1. Hanas Vertical Blinds
These sheer blinds are connected between each vane with yarn and mesh. They offer the advantage of lots of shading and lighting options and a choice of beautiful colors.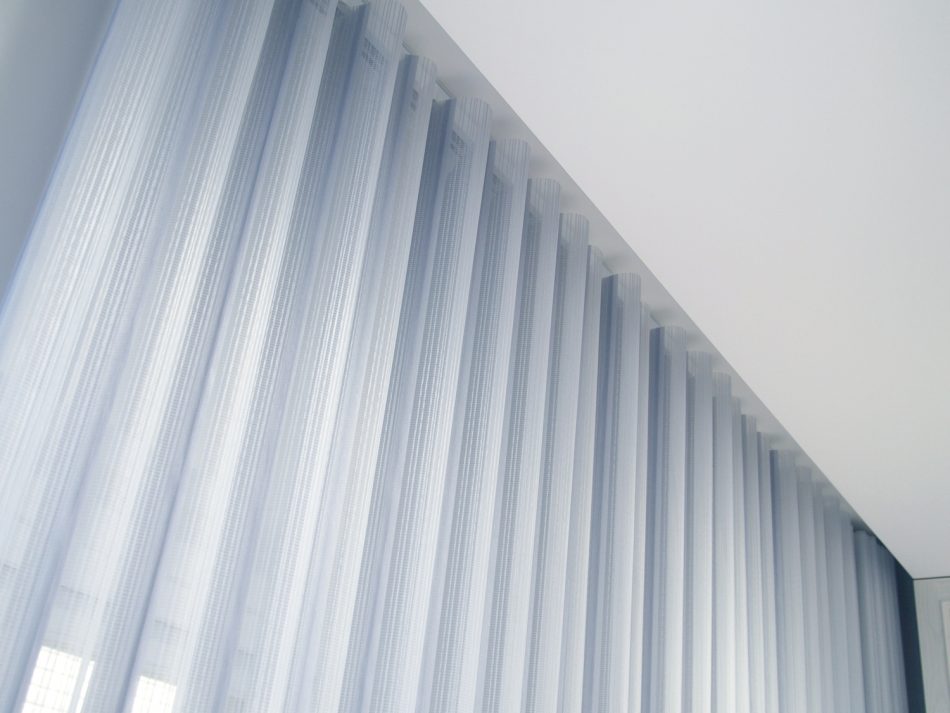 2. Eilus Vertical Blinds
First, these walk-through blinds have a special independent segmented design, which allows you to freely walk through them without having to pull them aside. With no need to pull the blinds open first, you can move between indoor and outdoor spaces, or between two different spaces indoors.
Second, these blinds have a rod operation and no drawstring, which makes them a safer option for homes with children and pets.
Third, The blinds are also highly adjustable and can be turned at multiple angles. The single-layer material can be adjusted to let in the light or create some shade while still maintaining its soft aesthetic.
In summary, Eilus are a great choice for floor-to-ceiling balcony windows/doors or as partition blinds.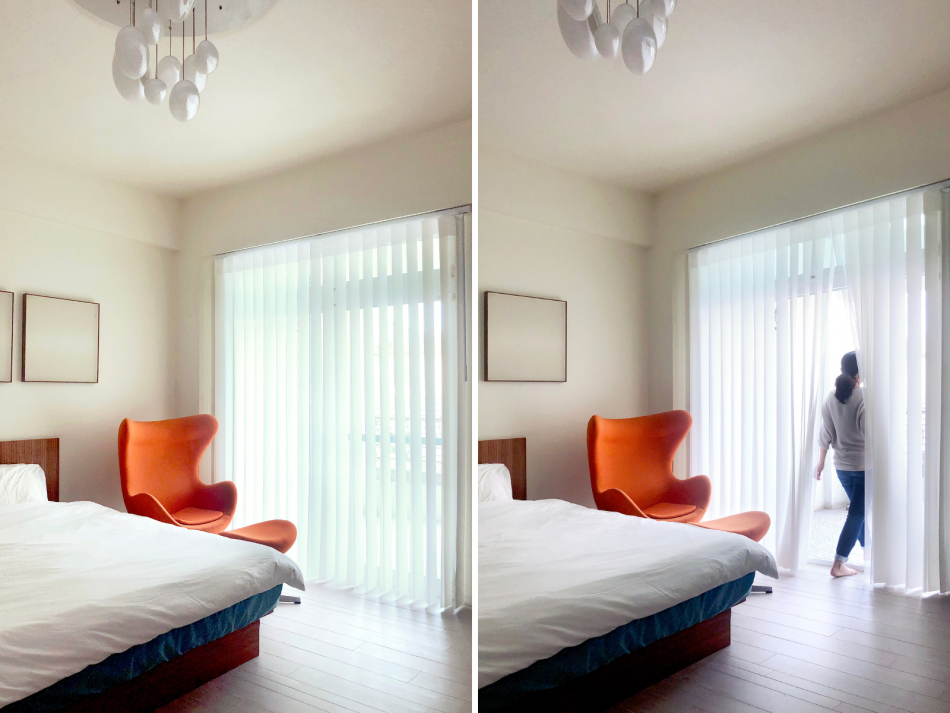 ▌
Vertical Blinds Installation Tutorial
One of the important things to consider about vertical blinds is that they are more difficult to install compared to some other types of blinds. However, you can install them yourself if you are prepared to follow the instructions and try the DIY method.
Before installing vertical blinds yourself, we recommend that you consider using professional installers to make the job easier and ensure it's done correctly.
If you live in Taiwan, our MSBT on-site installation service can help you. For anyone elsewhere, our English-speaking customer service staff can provide you with assistance.
► Hanas Vertical Blinds Installation
To install the Hanas blinds, first make sure you have: a ladder, an electric drill with a 6mm bit, a hammer, electric screwdriver, measuring tape, level, and pencil.
1. For the beginning, you need to decide whether to fix your blinds from above or face-on, which determines the method of fitting brackets: top-fixing or face-fixing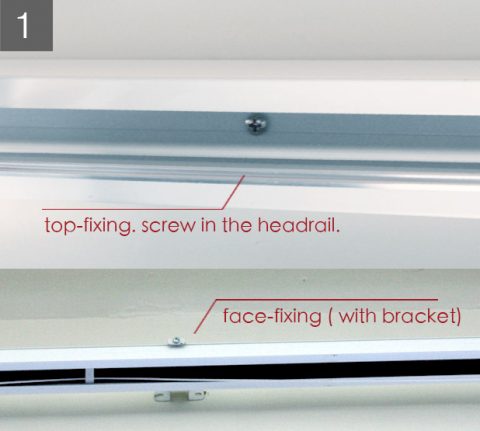 1-1 If choosing the top-fixing option (on a ceiling or under a beam) leave 4-6cm between the window and headrail.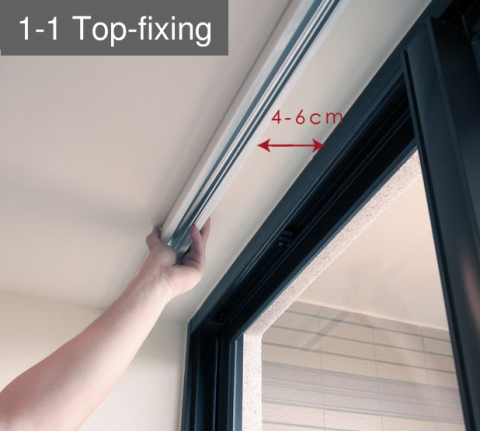 1-2 If selecting face-fixing (attached to the wall above your window), mark reference holes to fix the bracket, ensuring they are level. You may need three or four brackets for wider spaces. Make sure brackets are spaced evenly.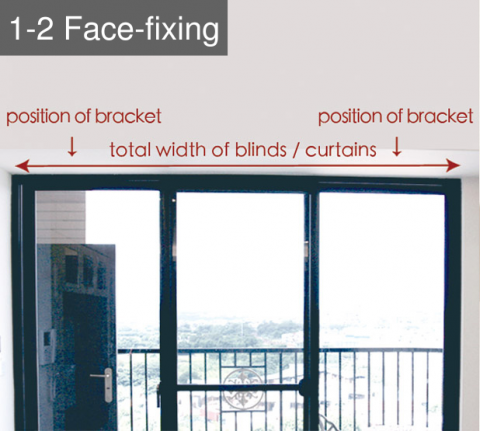 2. Installation of headrail
2-1 If you choose top-fixing: drill at your reference marks, insert plastic anchors, and secure your mounting brackets.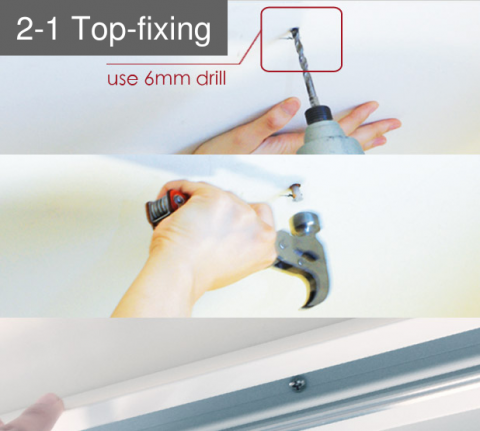 2-2 If you choose face-fixing: push the headrail onto the notch at the back of the bracket, push up and insert it into place, then screw the front of the bracket tightly.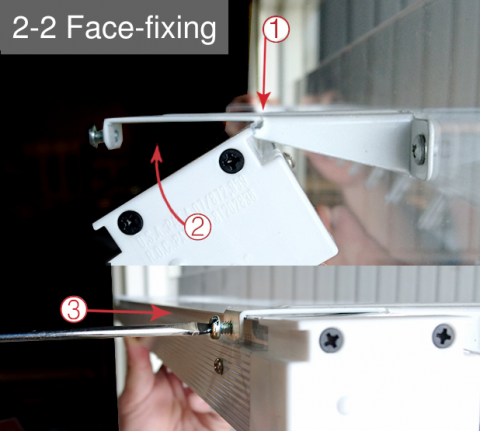 3. Once the headrail is installed, pull the cord to distribute the walking beads, then turn them so their sides face the front.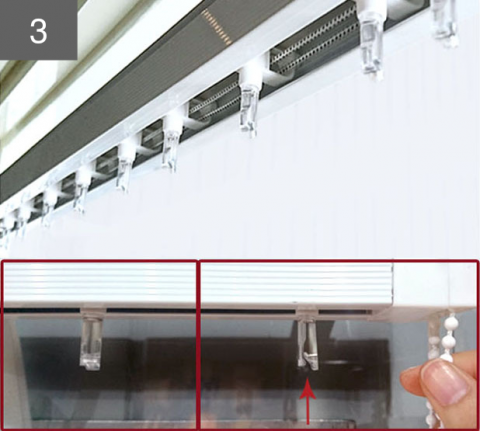 4. The next step is to slip the vanes on the walking beads, ensuring the gauze faces you and the direction of the vanes is identical. Just in case, test out the cord after nipping three to five vanes to ensure it's operating normally.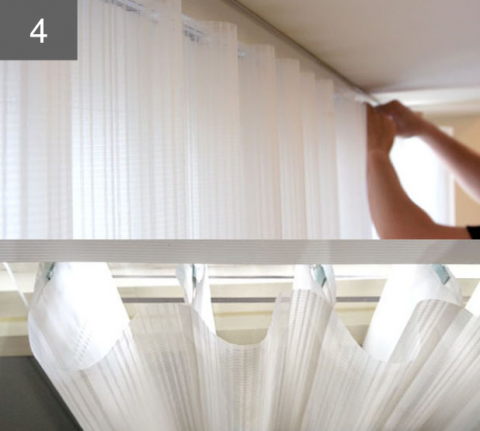 5. Flip the head of the vane and metal board is shown. Clip the metal boards into the side of the walking beads. Clamp tightly to ensure they are firmly in place.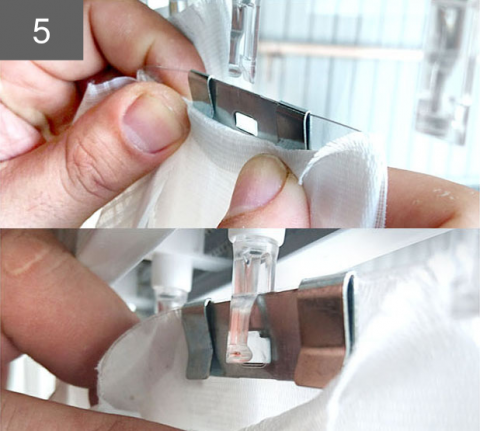 6. Lastly, install the safety hook on the wall and fit the ball chain to keep it from swaying for safety. While this installation is optional, depending on your demands and housing environment.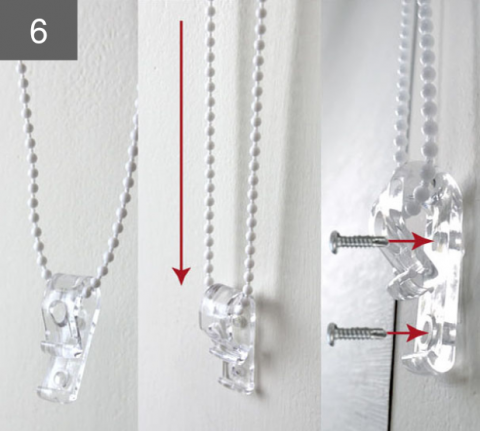 ► Eilus Vertical Blinds Installation
To DIY install Eilus vertical blinds, you need to glue the cloth head transparent sheet onto the track. Our customer service staff can provide you with advice on how to do this so that your blinds are ready to hang.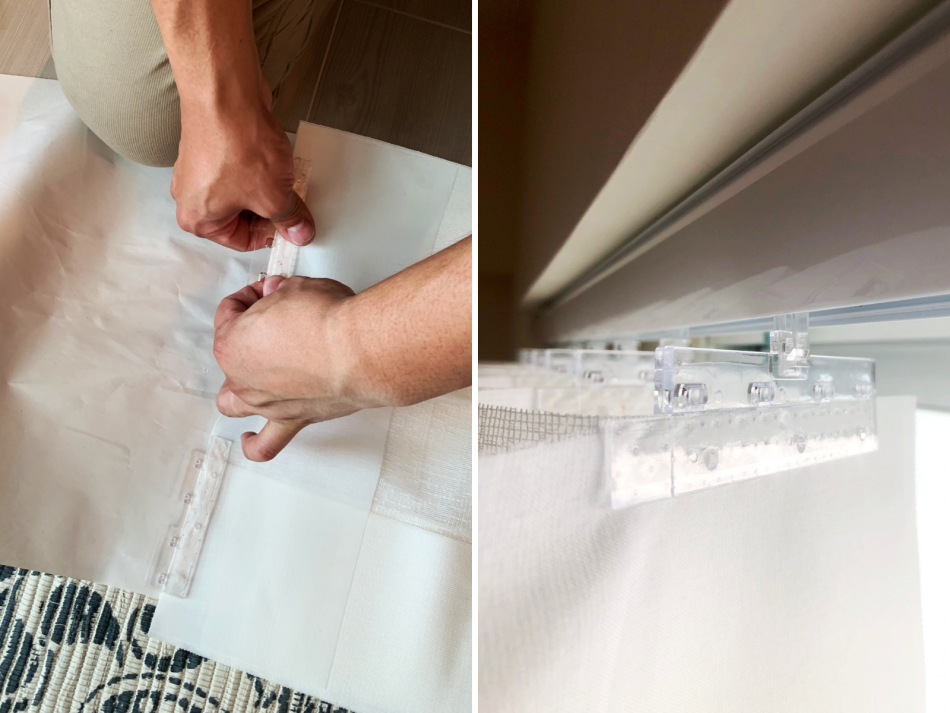 By following this, you can complete the same steps as mentioned previously to install the Eilus vertical blinds.
If you need any help with installing your blinds, don't hesitate to ask our customer service team. It's always best to apply for a professional installation service if you're not sure what to do or you're uncertain about getting it right.
▌
Vertical Blinds Overseas Ordering Service
When you're looking for quality blinds, the MSBT ordering service makes it easy for you to find what you need. Our consultation and ordering service is simple to use, and we're here to help you if you need us.
Before placing your order, please provide us with all of the relevant information if you are ordering custom products. We will send you a quote in an email, which will contain information about shipping so that you get everything you need before you confirm your order.
If you need help during this process, get in touch with our customer service time and we can discuss your needs.
The next step is to confirm your order, we will get to work with preparing your order after your confirmation. All you have to do is wait for us to manufacture your products, then carefully prepare and pack them for shipping.
When your products are shipped, we send you an email to let you know so you know when to expect them.
Our easy-to-use ordering service includes international shipping, so order now from wherever you are in the world for quality vertical blinds.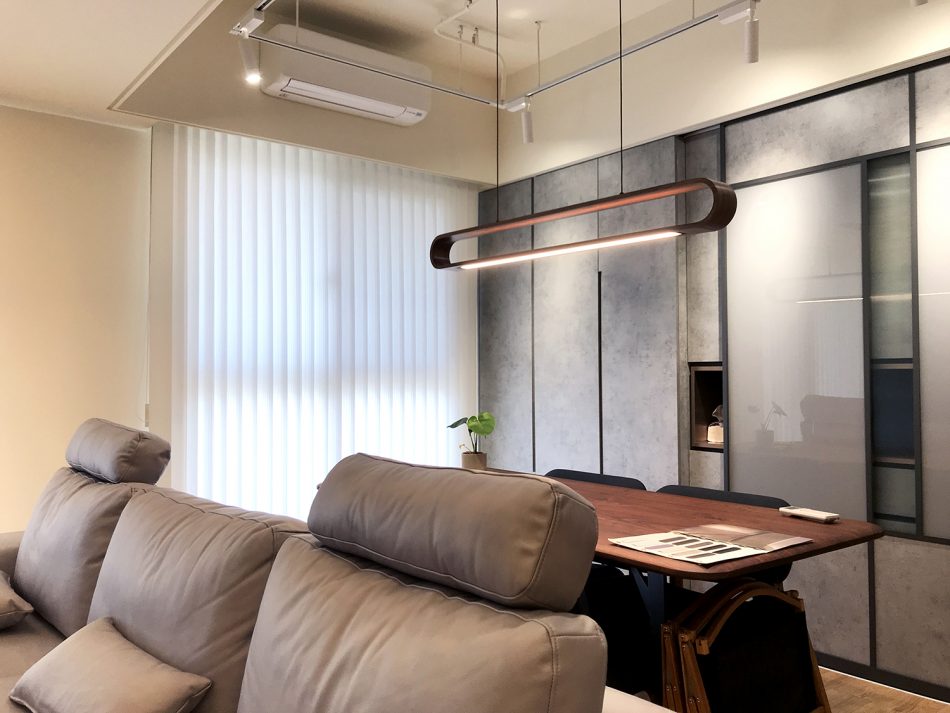 ---
【MSBT Maison Boutique】Your best assistant to customize your blinds!
We offer overseas delivery across the globe at consumers' expenses, please contact our english customer service for more details.
You also could enjoy our doorstep service at TAIWAN. Service area include: Taipei City/New Taipei City/Keelung/Taoyuan/Hsinchu/Miaoli/Taichung/Tainan/Kaohsiung/Pintung City. There is no area limitation on online shopping and home delivery.