Many thanks to HAO Design in Kaohsiung for choosing MSBT venetian blinds and honeycomb shades, and sharing portfolio photos with us.
---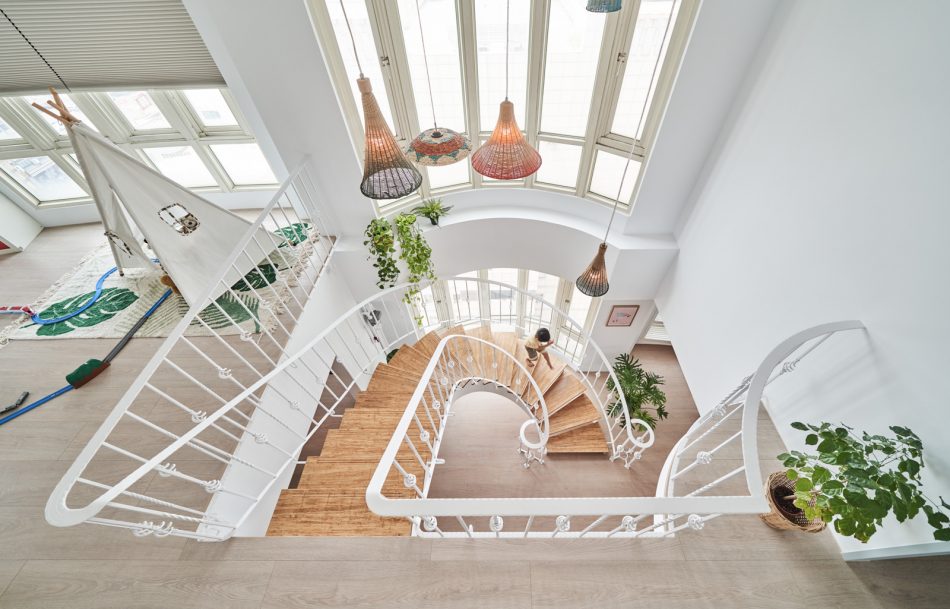 "A house with special structures and beautiful spiral stairs. A family of three has their own specific taste. Choosing a comfortable corner at the sunny house in the south. Co-write ordinary life with wafts of coffee, food, words and blocks. "
Space is divided into two by the central iron stairs soon as walking in. The walls partitioning the kitchen and dividing guest room at the 2nd floor were removed for more open and wider space.
The spiral stairs connects the upper and lower floors for spaciousness. Through refurbishment, parents and their kid can interact with each other in different areas without compartments."
- From HAO Design Facebook Fan Page

Next to the hollow central spiral stairs is the open kitchen and dining area. It is renovated in the light of habits and customs as well as hobbies.
---
▶︎Dining Area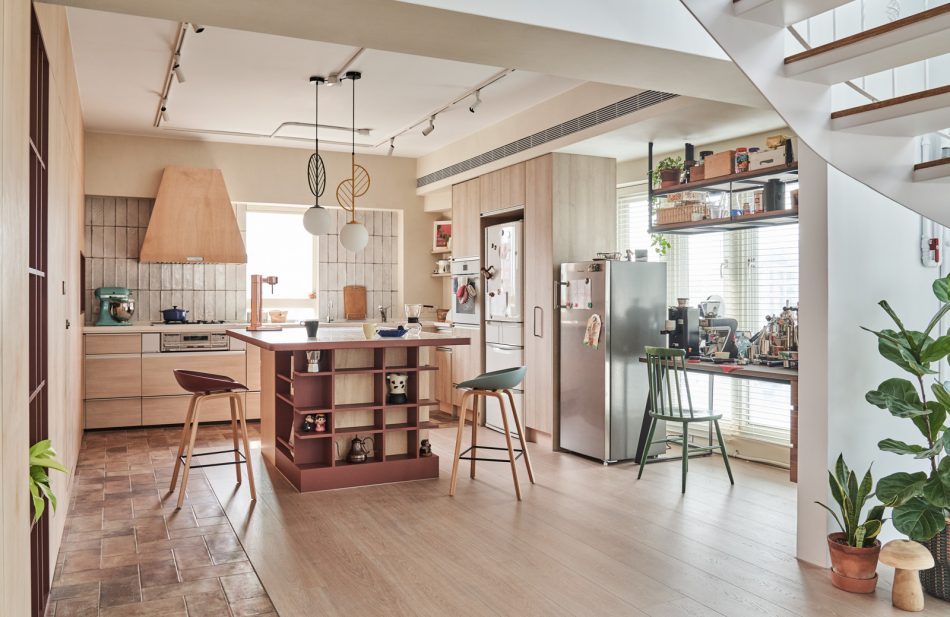 The excellent balance between practicality and style is achieved by using warm and humid wooden tones as background, as well as adding touches of burgundy, green and chrome yellow to the ample storage and personalized display shelves.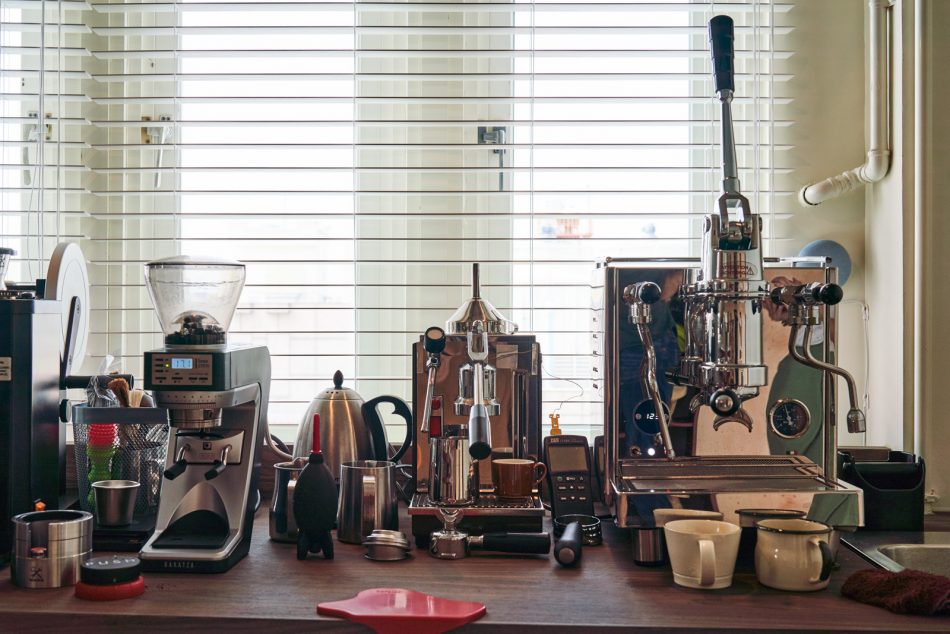 The desk next to the kitchen is surrounded by soft light filtering by white fauxwood venetian blinds and coffee aroma every now and then. These coffee appliances and machines were well-organized in height and shining with dazzling lights.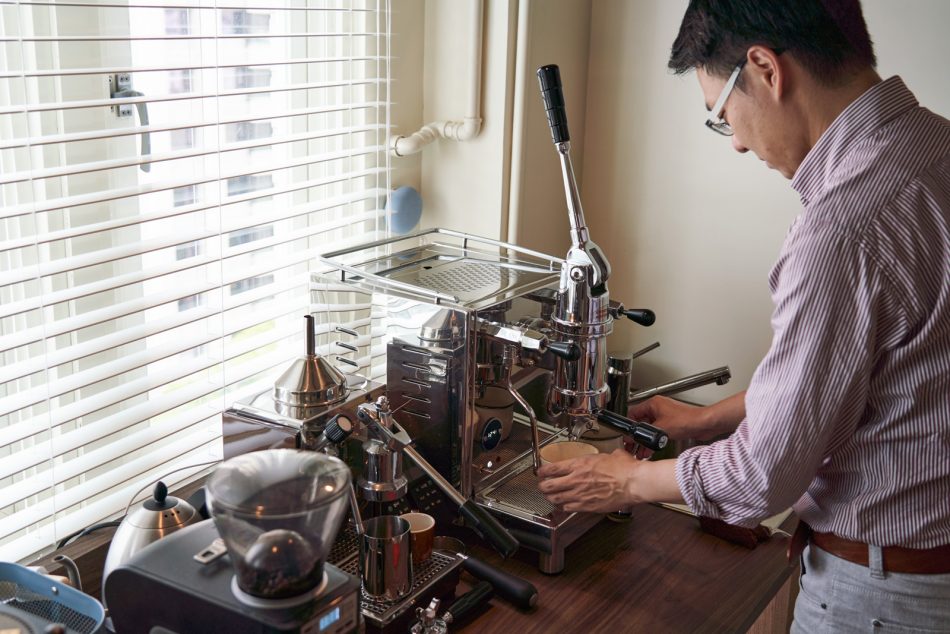 Adjust daily pace with a cup of coffee and write daily journal between the reflections of layers from slats of venetian blinds.
Fauxwood venetian blinds are made of PVC. Water-resistant slats are suitable for environments containing high humidity and dusts. Artificial wooden relief design resembles the grain of genuine wooden venetian blinds.
---
▶︎Kid's Room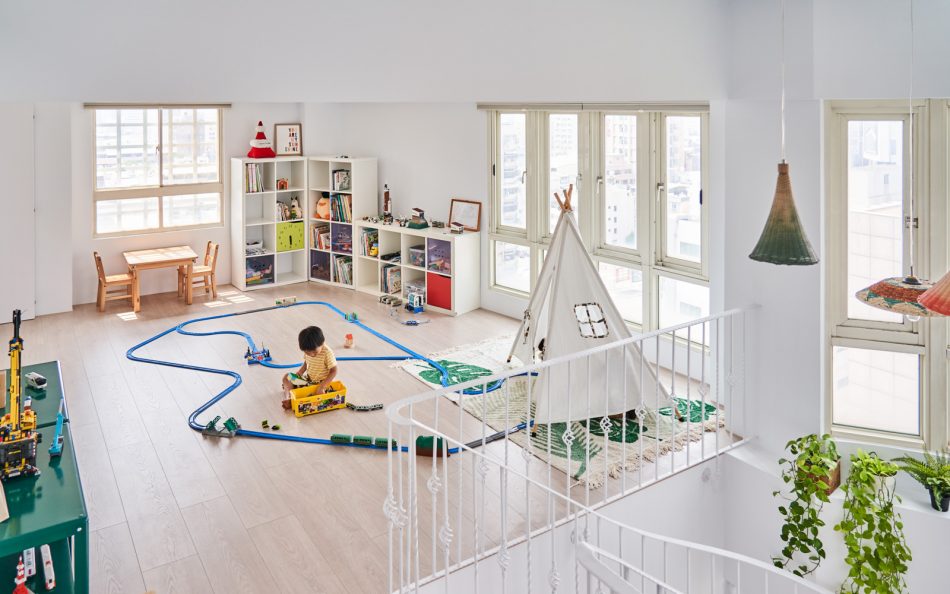 Go up to the 2nd floor and the enviable living space comes to view.
Large-area floor with well-received sunlight is the best place for family to arbitrarily play, run and dream.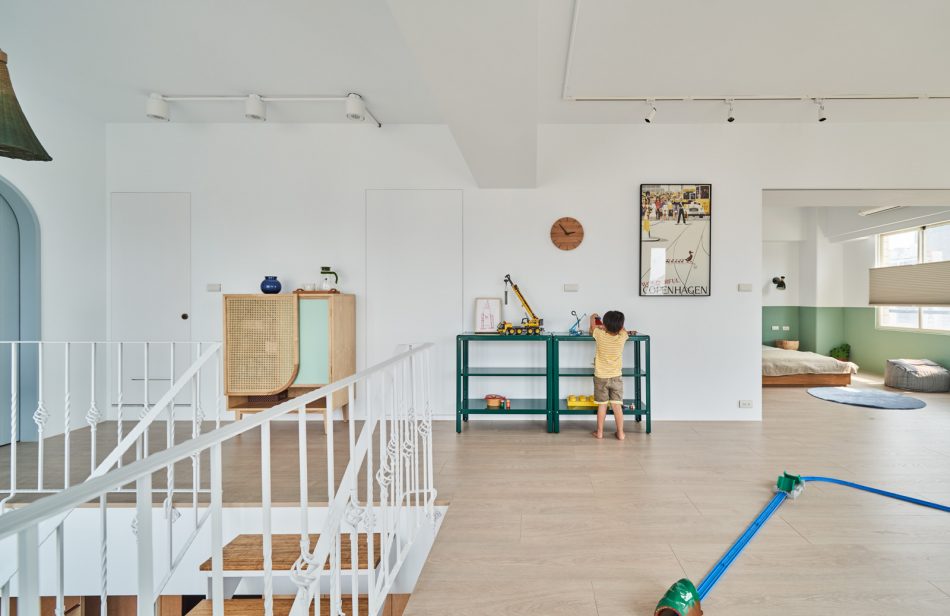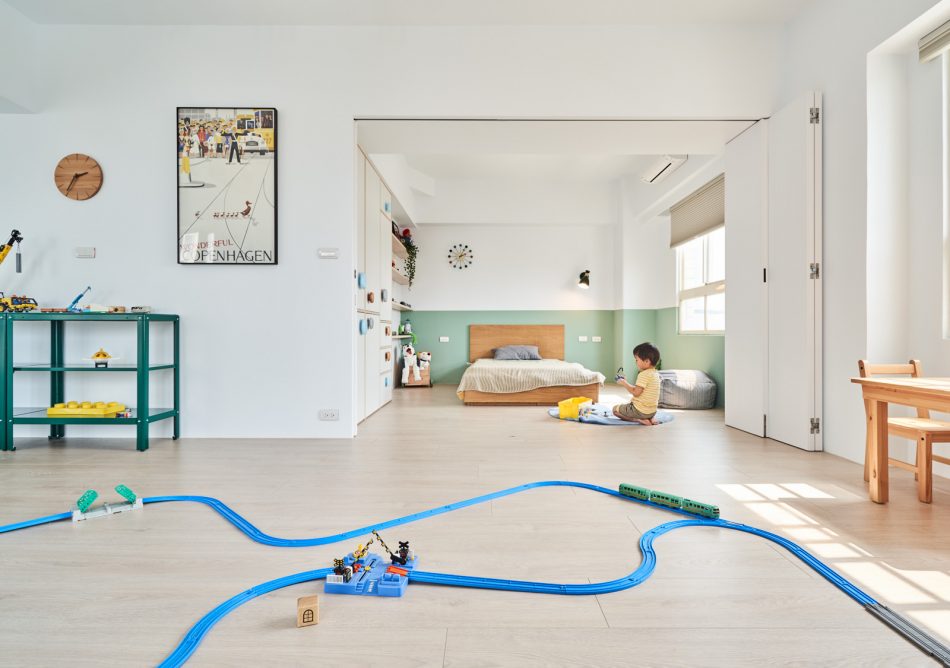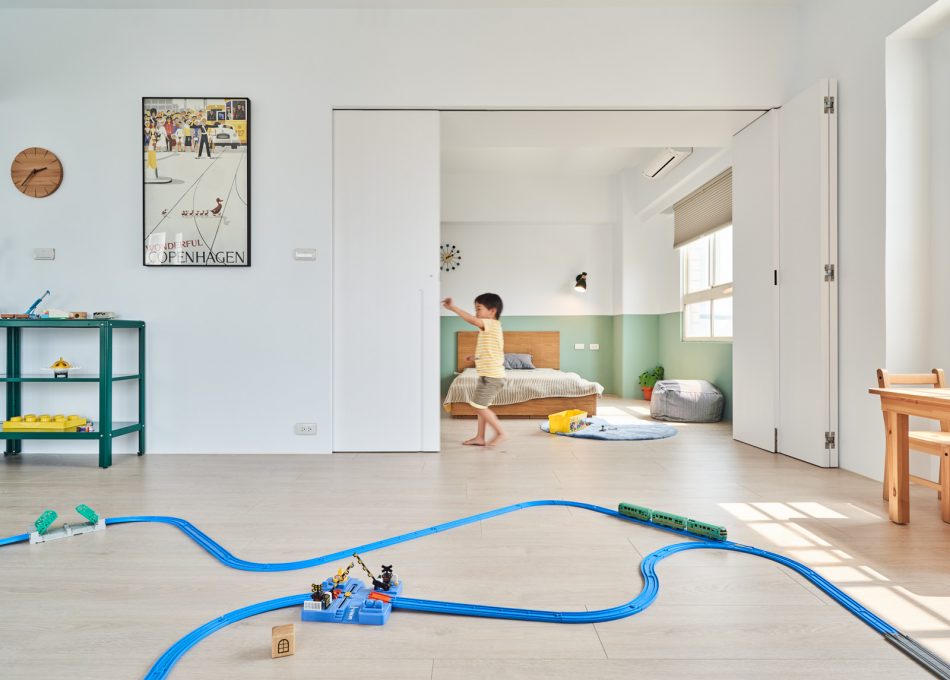 Connect living space with children's room by breaking walls and barriers to broaden the panoramic view. Sleeping area and play area can be immediately separated by pulling out door planks. When children grow up, children's room can be transformed into his own bedroom.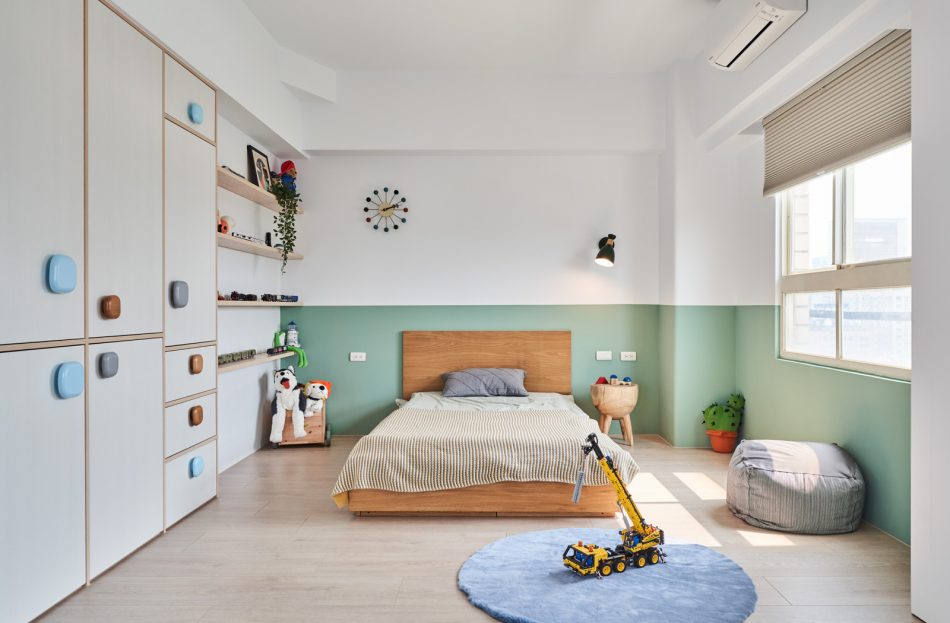 The Honeycomb Shade in Winter White surrounded by the vibrant and fresh tones becomes the best supporting role. By installing blackout shades/blinds that are larger than window sizes, the sleeping quality in children's room can be thus enhanced.
Cordless blinds/shades with the unique TDBU (top-down bottom-up) system also ensures home/ child safety and remains the flexibility of shading.
---
▶︎Bathroom and Laundry Area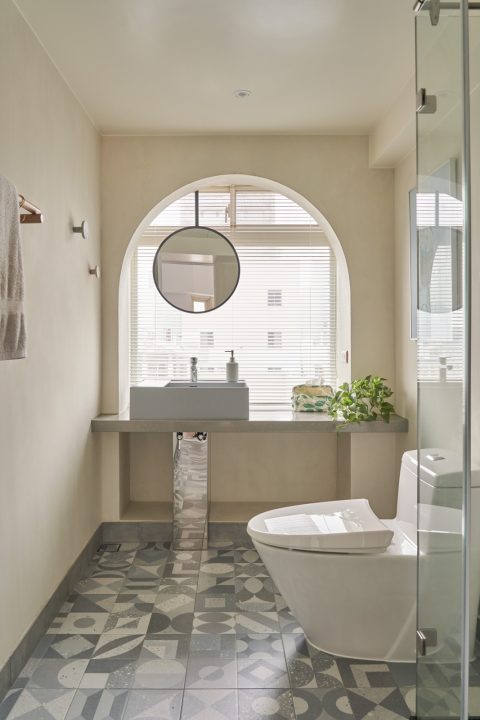 .
〝The public space is made of a great amount of natural material, the overall presence has low-key, simple but elegant artistic feels. Through styled lightings, geometric tiles and colorful decorations highlight childlike playfulness and fun. The combination of different colors and indoor plants randomly placed in the corners of the white space doesn't stick out like a sore thumb. The vibe of a parent-child house reveals through calm and elegant styles instead."
- From HAO Design Facebook Fan Page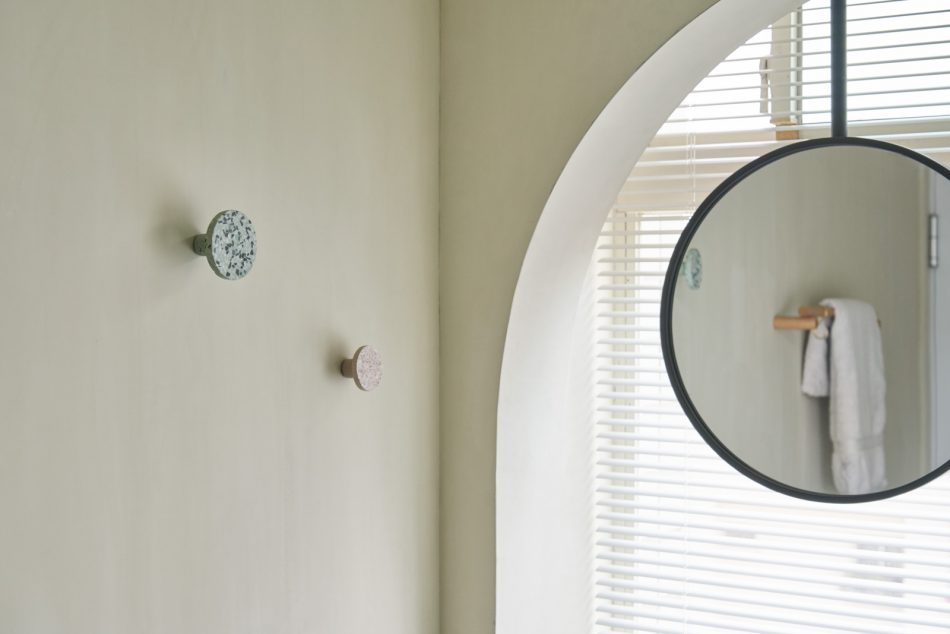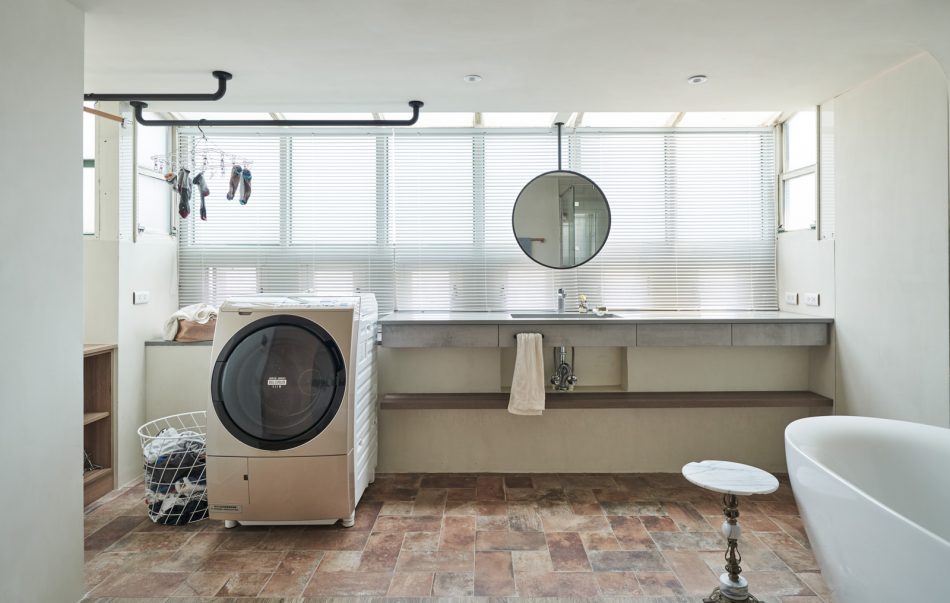 Whether it is a vanity table in the bathroom or laundry area, they are both close to the sink next to the windows and styled mirrors.
The white aluminum venetian blinds are used in these environments for multi-functional purposes, including water-resistant, ventilation and privacy, as well as keeping identical linear style of outdoor and indoor space.
---
▾ Click photos down below for more photos from Facebook ▾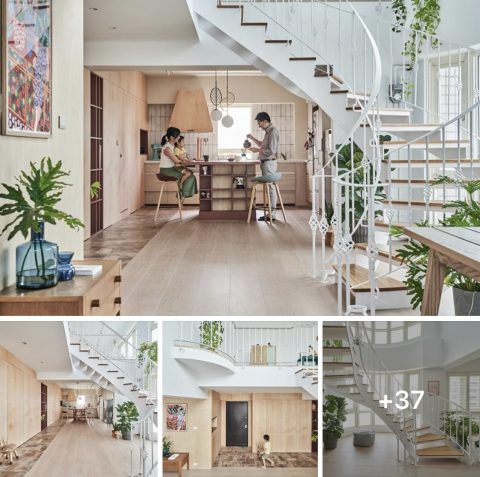 〝Plenty of light enriches warmth in the simple Scandinavian and adds brightness in rustic Japanese colors. Although the overall design is open style, each family member has his/her own individual room without disconnecting from each other."
- From HAO Design Facebook Fan Page
---
▶︎ Pimu Venetian Blind-Fauxwood DVB14
Customizable within W45~270cm × H 300cm
Water-resistant PVC material / Fauxwood grain / Ventilation and light-adjustable
▶︎ Vali Honeycomb shade/ Blackout-WinterWhite
Customizable within W 300cm × H 360cm
With inlaid silver coating/Top-Down Bottom-Up (TDBU) system (shade can be stopped in the middle)
▶︎ Lansin Aluminum Venetian Blind 25mm/ Ball chain-2501 Hairline
Customizable within W 50~270cm × H 300cm
Many metallic coatings to choose from/With ball chain loop system
---
【Your best assistant to customize your blind or shade- Maison Boutique】

We Offer International Delivery Across the Globe at MSBT.com
You could enjoy our doorstep service at TAIWAN. Service area: Taipei City, New Taipei City, Keelung, Taoyuan, Hsinchu, Miaoli, Taichung, Tainan, Kaohsiung, Pintung City. Online Orders are not limited. There will be international shippings fees for international orders.
▌English Official Website
▌Customer English Service
▌Facebook
▌Instagram
▌LINE
E-commerce leading window covering brand- MSBT Maison Boutique seeks modern aesthetics for personalized space and provides professional customization services on roller blinds, zebra blinds, venetian blinds and honeycomb shades.